"Multi-potentialites"…
"Scanners"…
"Renaissance souls"…
There are several names to describe those who identify as "multi-passionate".
Here's another that comes to mind … "Flighty".
It's unfortunate. We live in a society that encourages "specialization" in a particular field, when multi-disciplinary individuals are perhaps the biggest asset to any company or organization.
While there is evidence that things are changing, society still tends to favor a straight and narrow path.
My own path has been anything but linear. As a child, I was obsessed with comic books and was convinced I'd be an illustrator when I grew up. As I got older, I followed my passion for music, speaking, then marketing.
Despite the zigzags, I've managed to build a successful career without getting the "raised eyebrow" from too many friends and colleagues. Here's how I've followed my many passions without seeming like a flake.
1) Explore in private
If I had to guess, being multi-passionate has seen you caught up the following cycle at least once or twice… 
Discover a brand new passion

Let it consume your every thought

Learn everything you can about it

Announce to the world what you've discovered

Talk to anyone you know who will listen

Lose interest or put it aside with the intention of picking up when you're less busy





… and then the cycle repeats itself.
Can you spot the rookie mistake?
There is absolutely nothing wrong with getting swept up in a passion – it's announcing it to the world that results in confusion.
This is where one's multi-passionate nature gets confused with "flightiness". 
So my best advice: simply explore in private.
Resist the urge to share your new discoveries publicly … especially on social media or any platform that you use for business. This doesn't mean you shouldn't talk about it at all, but don't let it consume every social interaction. Your passion can still exist without the buy-in of those around you.
2) Stop trying to monetize your passions
For some, the cycle has an added step…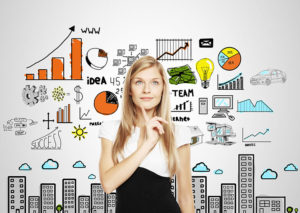 Discover a brand new passion

Let it consume your every thought

Learn everything you can about it

Announce to the world what you've discovered

Talk to anyone you know who will listen

Decide this is your one true calling and choose to turn it into a business

Lose interest or get discouraged when your passion suddenly feels more like work (and give it up completely)
Don't get me wrong. I'm a big fan of pursuing your dreams and doing what you love for a living.
But I also see the significance in maintaining passions and hobbies that don't have an outcome attached. That means not relying on these passions to make a living and simply enjoying them as an outlet for learning and creativity.
The bonus: There's a lot more room for exploration when there aren't dollars at stake. And the opportunity to change course is always readily available without having to explain a thing.
3) Position it properly
Perhaps one of the main reasons, no one has challenged my diverse path is because of the way I've positioned it as an asset.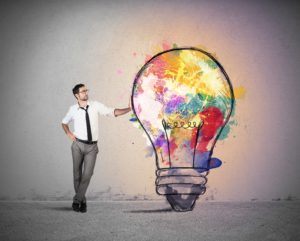 Each and every passion I have pursued has given me the experience and skills necessary to coach others to successfully navigate their own pivots. Each passion had it's purpose in getting me to where I am today.
However, the key to each passion having a purpose is in the follow-through.
Each leg of my career (be it music, speaking, or marketing) was explored fully. I gave it all of me until I outgrew it completely. It wasn't simply a loss of interest or bailing when the going got tough. It just no longer felt aligned with who I was. And that's how I knew it was a necessary steppingstone and would serve a purpose in the evolution of my career.
How have you positioned your "multi-passionate" nature as an asset? Share in the comments below and join the conversation in my FREE Facebook community.