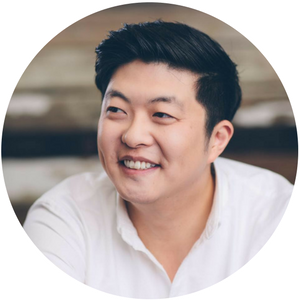 I'm Mike Kim — a business coach and marketing strategist who specializes in personal branding, product launch strategies, and copywriting. My core philosophy of marketing is this:
Marketing isn't about closing a sale, it's about opening a relationship.
When we get this part of marketing right, results follow. I've used this same approach to serve today's most influential thought leader brands including John Maxwell, Donald Miller, Suzanne Evans, and Catalyst Leadership.
Before running my own consulting business, I worked for several years as the CMO of a successful multi-million dollar company near New York City. Nowadays you'll find me traveling (a lot!), speaking at conferences, looking for the next great place to scuba dive, and occasionally sipping a glass of Macallan 15 — all while coaching students, serving clients, and recording my show, the Brand You Podcast — a show dedicated to personal branding.
While I enjoy blogging and podcast, most of my writing is done privately to my email list. The vast majority of my readers feel it is my best content. You can sign up for my email list at mikekim.com/list and you'll even get a nice gift — a free copy of one of my paid newsletters (retail price $97).
My Top Posts
If you're new, here are a few places to start.
Personal Branding:
Copywriting:
Personal Development:
My Story.
My career has been spent in various forms of marketing, organizational leadership, and art. Born in Berkeley, California and raised in New Jersey, I grew up an avid artist and won a number of awards for visual art and illustration. To the horror of my parents, my initial career goal was to become an artist for Marvel Comics.
While I didn't end up drawing and writing Spider-Man, my art and writing experiences have been integral in helping businesses on project launches, product creation, event planning, branding, copywriting, and multimedia.
Broad perspectives.
Upon completing my Bachelors and Master of Arts, I globe-trotted as a musician and songwriter. Travel broadened my perspective, ingrained a deep appreciation for culture, and served as a catalyst for speaking and consulting. I love meeting new people, being in diverse settings, and creating out-of-the-box solutions.
This is also where my marketing career started: I learned the basics of promotion, live event planning, ambiance, and copywriting.
My mother raised me in church during my adolescent years, and that carried over into me helping serving in vocational ministry roles from 2008 to 2011. While my perspectives on these things have changed over the years, looking back I can see that they uniquely equipped me for coaching, organizational leadership, and consulting. I have also been a featured public speaker for groups small in number and into the thousands, speaking on behalf of causes that make a positive impact on our world.
Realizing I could help more than one organization, I branched out with a deeper concentration in organizational strategy and marketing. Consulting was a natural fit, given my love for travel and new experiences. Rather than me "finding" consulting, consulting "found" me.
From CMO to consultant.
I served for several years as chief marketing officer (CMO) of a multi-million dollar private company in the New York City area. Under my tenure, we went from a six-figure business to multiple seven-figures. All components of my skill set were utilized:  organizational leadership, business strategy, consulting, art direction, copywriting, and creative design. I loved it.
I continue to travel, consult, and serve as a catalyst for quality people and organizations to leverage their brand. To connect with me, you can find me on nearly every major social media channel. My favorite? Instagram.