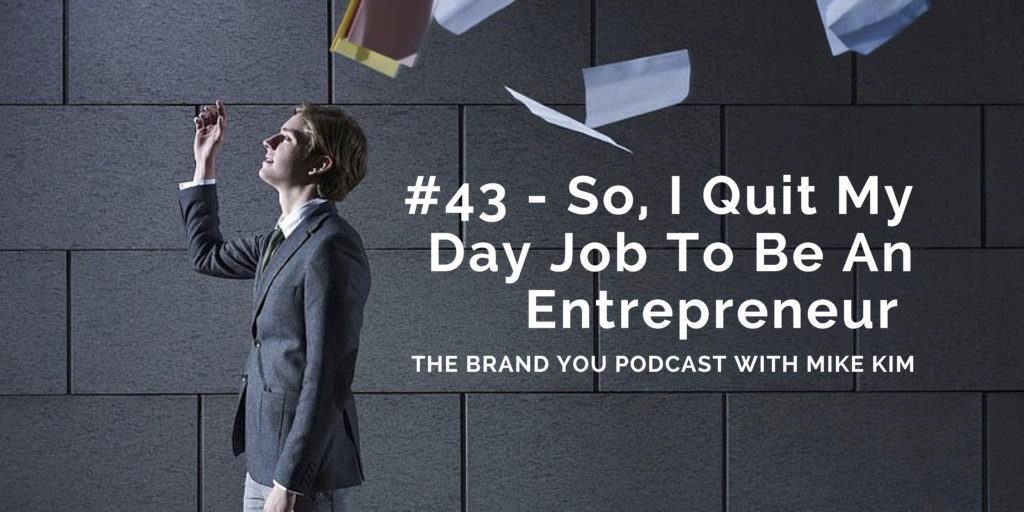 One of my biggest dreams in recent years has been to one day be my own boss. It's been said that "the dream is free, but the hustle is expensive." I've found that to be ever so true.
If you're looking to "make the leap" I share three things in today's episode that really helped us put healthy parameters around my decision. I hope my own journey will shed some perspective on yours.
A Quick Preview of the Podcast:
The financial criteria my wife and I agreed upon
How I out-earned my day job with my side income
The most important mindset shift I had to make
Would you mind leaving an honest review for the Brand You Podcast on iTunes? Ratings and reviews are extremely helpful and greatly appreciated! They do matter in the rankings of the show, and I read each and every one of them.
If you enjoyed this episode, please share it using the social media buttons you see at the bottom of the post.
Connect with Me on Social:
Subscribe to the Brand You Podcast Here:
Did you know? The Brand You Podcast was recently listed as an "all-time bestseller" in Apple Podcasts for marketing. Subscribe free to get new episodes every Wednesday: