On Friday nights, I often catch up with friends in Alphabet City, a neighborhood in the East Village of New York City.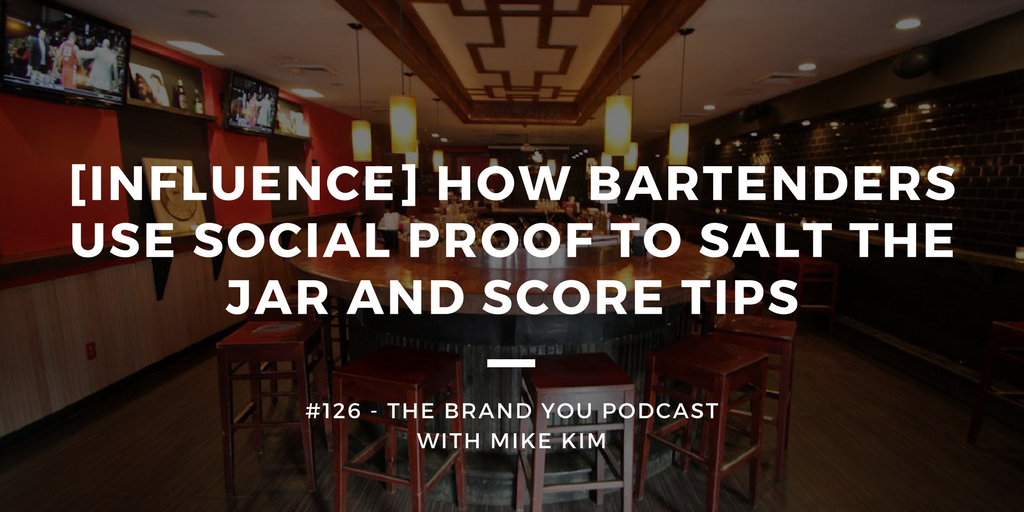 One of our favorite spots is a bar called Fat Buddha. We're regulars, so we've gotten to know the bartenders.
One night I got I in early before the night crowd strolled in. The crew was still getting setup and I noticed Shannon, one of bartenders, put out a tip jar … then add her own money to it.
Ever the marketer, I asked Shannon why she did that.
She said it was to "salt" the jar — to give people the impression that tipping with folded bills is proper behavior at their fine establishment.
This is the third law of influence: social proof.
Mentioned in Today's Episode:
Join the Brand You Community on Facebook:
Have you checked out this invite-only group? Click here to request access to the Brand You Community
Liked this episode?
Leave a review on iTunes and I'd love to give you a shout out on the show! Make sure to leave your website so I can link back to it.
I'd love to connect on social: