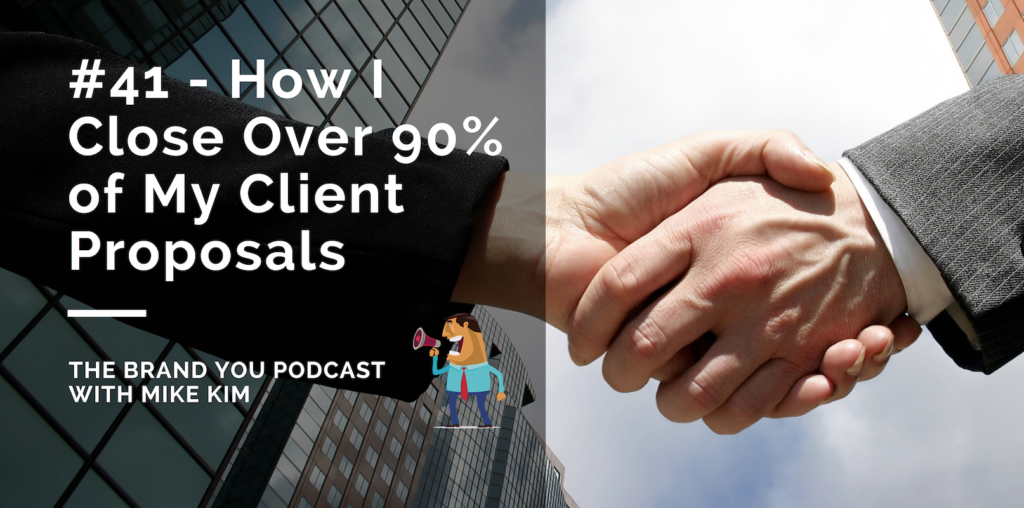 You've set up your brand, built your platform, and have potential clients that want to work with you. How do you "close" the deal? What is the process by which someone contracts you?
If you aren't clear on this, you'll end up leaving a lot of money on the table — either because you're taking bad contracts, or because you're losing good ones. In this episode, I show you the process I use to close over 90% of my client prospects. Perhaps you can use some variation of this system for your business.
A Quick Preview of the Podcast:
How to promote professionalism from start to finish
How to avoid time-wasting sales calls
How to make sure you talk with only the best client prospects
Handle Every Project Like a Pro From Start to Finish With Your Very Own Essential Business Forms.
My forms are available as templates here (41% off until August 1st), but even if you don't use my resources you need a system like this in place. Protect your time and energy for your best work instead of wasting it on poor leads and freeloaders.
Would you mind leaving an honest review for the Brand You Podcast on iTunes? Ratings and reviews are extremely helpful and greatly appreciated! They do matter in the rankings of the show, and I read each and every one of them.
If you enjoyed this episode, please share it using the social media buttons you see at the bottom of the post.
Connect with Mike:
Instagram – https://www.instagram.com/mikekimtv/
LinkedIn – https://www.linkedin.com/in/mikekimtv
Facebook – https://www.facebook.com/mikekimtv/
Twitter – https://twitter.com/mikekimtv
YouTube – https://www.youtube.com/c/MikeKim
---
Would you review this show? I would consider it a great honor if you would leave a written review on iTunes. It's one of the best way for word to get out about this podcast. I read every single comment … leave any review you want, as long as it's honest. Thank you!