Kelly Baader is the founder of SheInherited LLC, a leadership development company that empowers Christ-centered entrepreneurs to grow their businesses. Kelly is also a sought after-speaker and has presented on stages including TedX, Youpreneur Summit, Agency Transformation, and John C. Maxwell Certification event.
She has also been featured in industry-leading publications and podcasts like The Huffington Post, Youpreneur FM, Eternal Leadership, Stewarding Your Influence, Kingdom Driven Entrepreneurs, and many more.
Kelly and her husband have two lovely adult children, and after traveling the globe, the Baaders have now settled in Switzerland where they enjoy exquisite views and the best chocolate in the world.
---
Recently in April, I made the trip to Denver for Mike's You Are The Brand LIVE conference … all the way from Switzerland! It was a fantastic experience and it was also the first trip for my Executive Assistant (and daughter!) Sarah and I since Covid19.
Let's just say: to be able to hug people again was magic!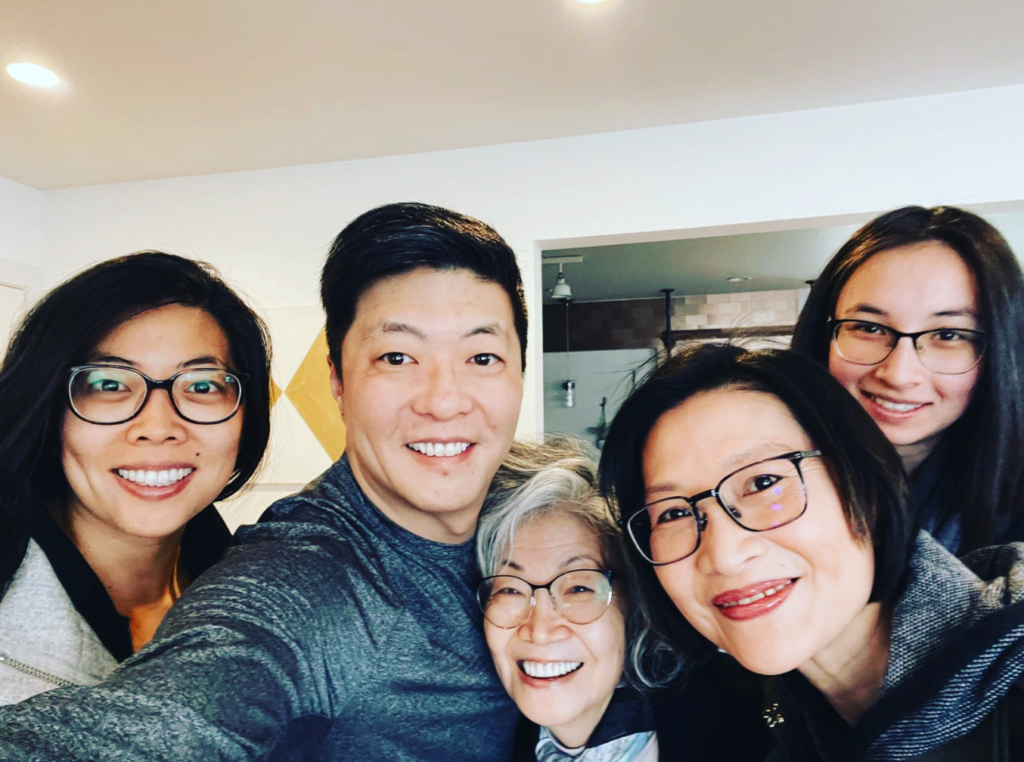 Many attendees said to me:
"Kelly, you flew all the way from Switzerland just to attend this event? That's a rather big commitment!"
I smiled and replied to them with confidence: "Yes! And it's well worth the trip!"   
To give you a more precise context, the event tickets, flights, hotels, meals, and Uber rides totaled about $5,500 from April 4-11 (April 7 & 8 were the event days).
We also arranged a professional photoshoot and a one-day mother / daughter shopping day in-between:
And a super bonus: 
Two of my dear clients, Michelle Mays and Dr. Janice R Love, flew all the way from other states just to spend a meal with me. That was indeed a humbling experience! (The power of a personal brand indeed!)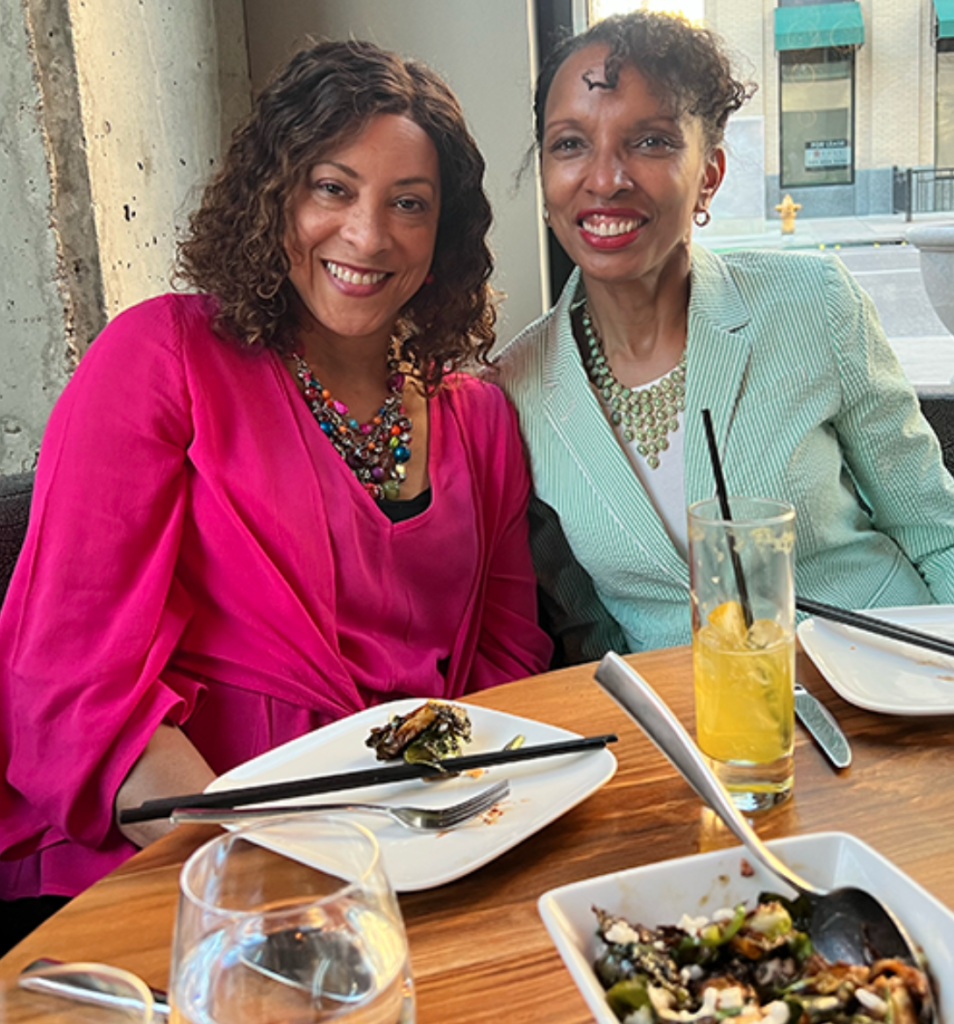 We invested $5,500 and 8 days, how was our ROI?
To see Mike again in person and his family: priceless

To be featured on Mike's stage: such an honor + priceless

To hug my peers in person, where precious connections were made: priceless

To carry out what God asked us to do in Denver: ROO is priceless (I call it "return on obedience"!)

To schedule three VIP podcast interviews = connections + $$$

To learn from great speakers: ⏰ & $$$

To receive such love from two of clients: priceless

To create over 20 pieces of client-attracting content: ⏰ & $$$
I also conquered my most prominent business and personal growth competitor (they are two sides of the same coin). Who is this competitor, you might ask?
The answer: ME! 
I shut down the doubting voice inside and did what I teach my clients: to count the cost and plan for the harvest!
Confession: as a person of faith, I still often procrastinate moving forward even after receiving God's confirmation to "go ahead".
It's easy to think that our competition (especially as a personal brand) is made up of other people out there doing similar things to us. Here's the thing: most of the time, our competition isn't other people. Most of the time it's ourselves.
Our competition is our own procrastination.

Our competition is our fear of looking wrong or stupid in public.

Our competition includes the self-critical voices we continually echo in our minds.

Our competition includes comparing ourselves with other people.
We often fail to understand that confidence will only be built when we do new and challenging things that make us feel uncomfortable.
Most of the time, we're really competing against ourselves.
Three Key Factors to Accelerate the Growth of Your Expert Business:
In over twelve years of coaching, I've found three essential skills my clients need to master to grow & scale their personal brand-based businesses:
How to "Price for Profit"

–– especially if you are new to a field or starting a new niche,

One of the most important but overlooked factors to succeed in this journey- Managing yourself when it comes to TIME. I'm not talking about productivity hacks or time management, but more along the lines of

making time serve you

, instead of the other way around.
As I mentioned earlier about my trip to Denver for Mike's event, I was really intentional about making the time I spent there work for me. I was also very intentional about using that time to create content I couldn't otherwise create, especially because I don't live in the United States and don't get to see many of my colleagues face-to-face too often.
I'm hosting a series of workshops to hit those three key points.

To learn more about this special workshop series, click HERE.
And remember, your biggest competitor is you!
---
Connect with Kelly: