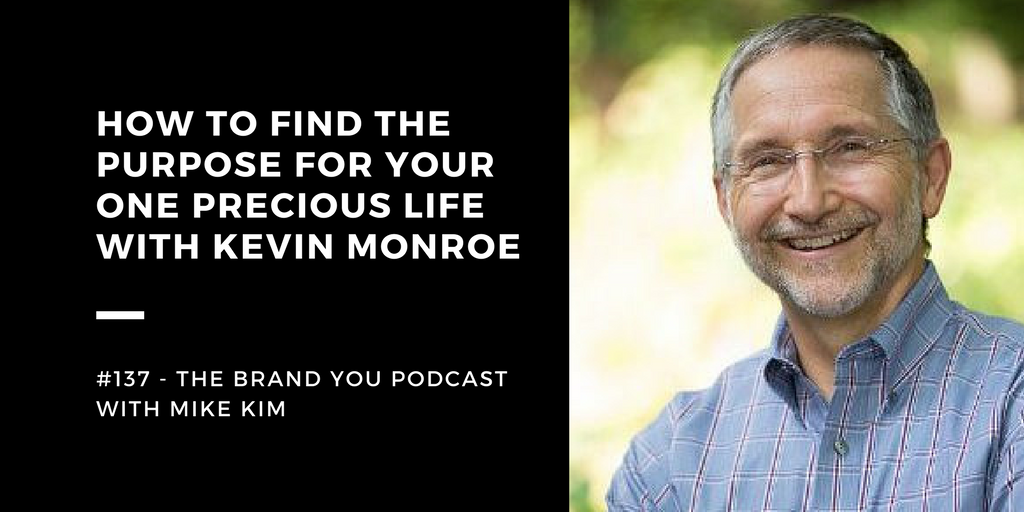 You have a unique purpose to fulfill. Maybe you've discovered what you're wired for at an early age. Perhaps you've recently reached a milestone and found that you have not nearly tapped into the meaningful life you were meant to live. Maybe you know your purpose but have drifted from it.
Kevin Monroe is captivated by the idea that a higher purpose exists for life, leadership, and service. He believes that people who find and fulfill their higher purpose have more fun, experience greater fulfillment, and make the world better and brighter for everyone else.
Kevin is the founder of the Navigating North Summit which features conversations with well-known thought and business practitioners who have made significant impact through their purpose-powered pursuits.
The Navigating North Summit includes Marshall Goldsmith, Todd Henry, Bernadette Jiwa, and yours truly!
Get a free ticket to the Navigating North Summit here:
Subscribe to Kevin's Higher Purpose Podcast:
The Higher Purpose Podcast (iTunes)
Join the Brand You Community on Facebook:
This is a thriving Facebook community for listeners of this podcast. You get direct access to me, additional insights into each weekly episode, and live broadcasts and walkthroughs, all free. Grow your network and get valuable business-building tips here:
Join the Brand You Community Facebook group »
Connect with Mike:
Instagram – https://www.instagram.com/mikekimtv/
LinkedIn – https://www.linkedin.com/in/mikekimtv
Facebook – https://www.facebook.com/mikekimtv/
Twitter – https://twitter.com/mikekimtv
YouTube – https://www.youtube.com/c/MikeKim
Subscribe to the Brand You Podcast Here:
Did you know? The Brand You Podcast was recently listed as an "all-time bestseller" in Apple Podcasts for marketing. Subscribe free to get new episodes every Wednesday:
---
EPISODE CREDITS:
If you like this podcast and are thinking of creating your own, consider talking to my producer, Danny Ozment.
He helps thought leaders, influencers, executives, HR professionals, recruiters, lawyers, realtors, bloggers, and authors create, launch, and produce podcasts that grow their business and impact the world.
Find out more at https://emeraldcitypro.com