From the moment you land your first client, you're in the "business life cycle."
Recently, my friend Thomas Lee walked me through the 9 stages of the business life cycle over dinner and I knew I had to share it with you on the podcast. It was like getting an MBA in one conversation.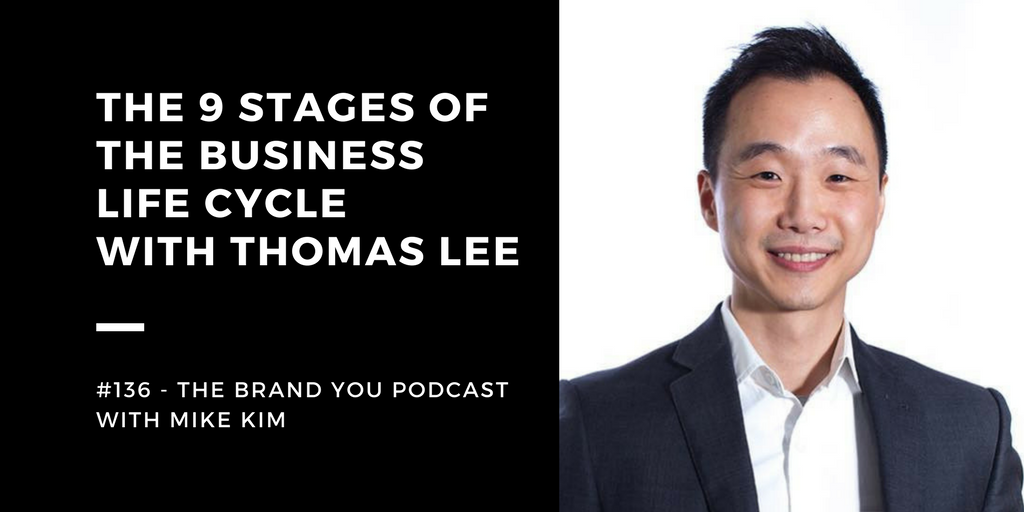 In addition to being a small business consultant and executive coach, Tom has also served as the President of Full Line Collection Inc., a high-end distributor of jewelry and accessories in highly competitive garment district in the heart of New York City for 11 years.
Tom shares incredibly valuable insight that has kept him at the forefront of the fashion industry, and I know this framework will help you think longer-term about your own business.
The 9 Stages of the Business Life Cycle:
Birth stage
Infancy stage
Toddler stage
Teenage stage
Young adult stage
Prime stage
Aging stage
Institutional stage
Death
Today's Featured Resource: The 9 Stages of the Business Life Cycle:

This free worksheet will help you map out the trajectory of your business and determine which stage of you're currently in. (Email required)
Get the 9 Stages of the Business Life Cycle Guide now »
Connect with Thomas Lee online:
Join the Brand You Community on Facebook:
This is a thriving Facebook community for listeners of this podcast. You get direct access to me, additional insights into each weekly episode, and live broadcasts and walkthroughs, all free. Grow your network and get valuable business-building tips here:
Join the Brand You Community Facebook group »
Connect with Mike:
Instagram – https://www.instagram.com/mikekimtv/
LinkedIn – https://www.linkedin.com/in/mikekimtv
Facebook – https://www.facebook.com/mikekimtv/
Twitter – https://twitter.com/mikekimtv
YouTube – https://www.youtube.com/c/MikeKim
Subscribe to the Brand You Podcast Here:
Did you know? The Brand You Podcast was recently listed as an "all-time bestseller" in Apple Podcasts for marketing. Subscribe free to get new episodes every Wednesday:
---
EPISODE CREDITS:
If you like this podcast and are thinking of creating your own, consider talking to my producer, Danny Ozment.
He helps thought leaders, influencers, executives, HR professionals, recruiters, lawyers, realtors, bloggers, and authors create, launch, and produce podcasts that grow their business and impact the world.
Find out more at https://emeraldcitypro.com