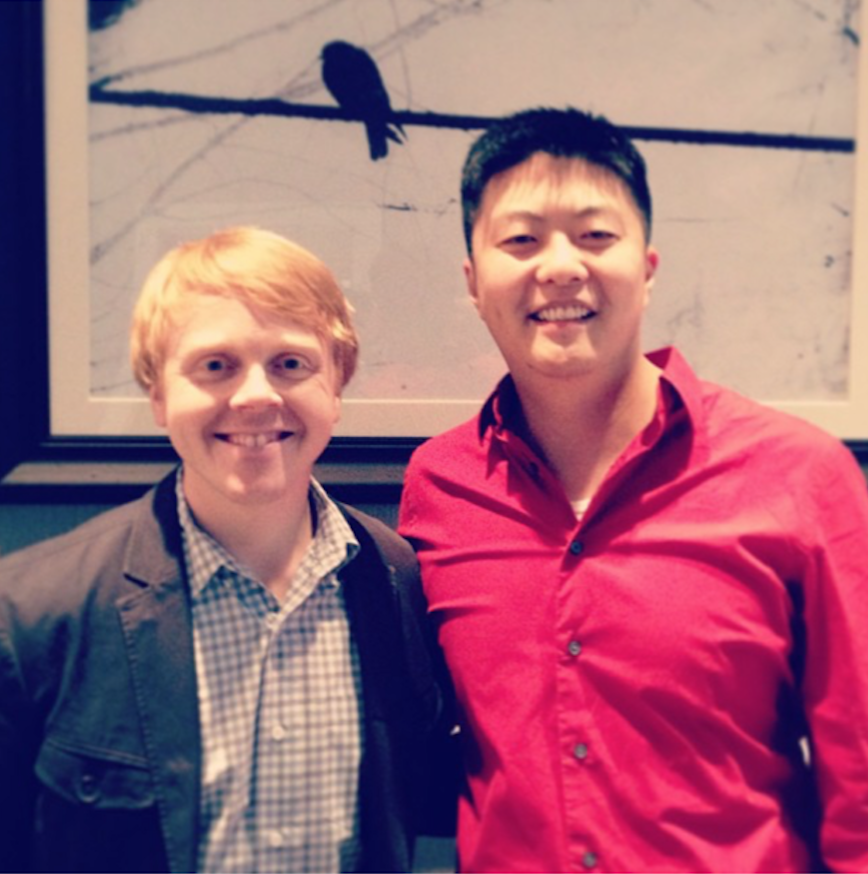 In September 2016, I attended Jeff Goins' Tribe Conference, held in Franklin, TN.
I first met Jeff at a meetup he hosted way back in November 2013 in Dallas, TX and joined his Tribe Writers course on the spot. Tribe Writers was one of the first resources I ever purchased in my brand building journey — it helped me shape my writer's voice.
I've seen Jeff's brand grow through the years, and it was exciting to see him in action. Jeff brought in some terrific presenters, but more than that he attracts other top-notch bloggers, podcasters, and writers.
It's been said you can judge a person by the company he or she attracts. When you have successful people like Dan Miller, Jody Maberry, Jon Milligan, John Meese, Matt McWilliams, Aaron Walker, Andy Traub, Chad Allen, and Susie Miller just sitting through the room taking notes, it's safe to say Jeff's a good guy.
Attendee Experience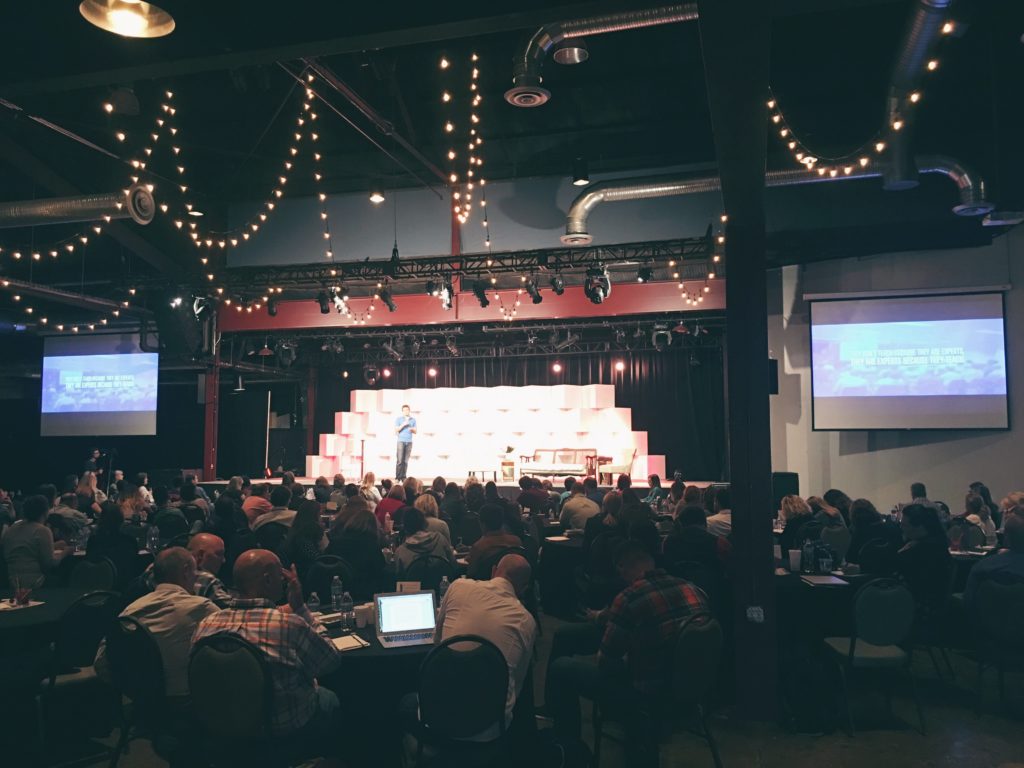 Tribe Conference was hosted at The Factory, an event center and "mall" type facility with lots of artistic flair and the best freakin' iced coffee I've ever had courtesy of Honest Coffee Roasters, right inside. I drank like a gallon each day.
The facility is top notch, the room was spacious and stylishly adorned, and the stage looked great. I loved the hanging lights throughout the room.
One other thing I really liked: no workshops. This was unexpected, but I ended up liking this because it kept everyone in one place the entire time. There were around 200-250 people in attendance, but I ended up seeing the same people repeatedly and actually getting to know them. It also prevented people from creating their own conversational hubs in the hallways while other things were going on. That kind of dispersement often takes energy away from the event because of the ebb and flow of attendance.
I love workshops and think they're appropriate for certain types of events. As an attendee, my opinion is that keeping everyone in the same room the entire event worked well for Tribe Conference.
Some Personal Takeaways From Tribe Conference
There was a really good variety of content from the craft of writing, storytelling, and pacing — all the way to the "business" of writing, including growing an email list, launching a podcast, copywriting, and monetizing your message.
It's hard to distill all the great content, but here are just a few of my favorite takeaways. These really impacted me personally:
(That last quote by Marion Smith takes the cake, haha.)
There Are Two "Tribes" When You Build A Personal Brand
The first tribe is the one you're attracting through your content. Depending on your chosen medium, these are your blog readers, email subscribers, social media followers, or podcast listeners. These are the people you're serving.
The second tribe is the fraternity or sorority or gang or cadre or mob of people that are building their own tribes alongside you. These are your friends. Your comrades-in-arms. The people that started this insane journey right around the time you did.
If you ever went to school — high school, college, or grad school in particular — think back on the people you went to school with. What's so special about some of them? The fact that you started out together.
I've seen many comments out there about how all the "big names" collude with one another. Here's what I don't think most realize…
Those people are just friends, and they're friends because they all started this journey around the same time as one another. That's it. Sure, there's people to serve, or money to be made, or projects to partner on. But in reality, they work together simply because they grew up together.
A Friendly Recommendation To Those That Attended Tribe Conference:
If you're reading this and went to Tribe Conference — and you met some other people there that are just where you are, and you're starting out together…
You should return to Tribe Conference again next year. Make it the reunion hub. Make it the event you go to that in a year, two years, three years, you can point back to and say "That's where we first met, and look at us now!"
[clickToTweet tweet="Check out this review of @JeffGoins Tribe Conference! #TribeConf" quote="Check out this review of @JeffGoins Tribe Conference! #TribeConf"]
(Jeff had no idea I was going to write this, and I get no commission for doing so.)
When I got my start, certain events became anchor points for me and the friends I made as a newbie. Tribe Conference may be that for you, because that second tribe — the one made of people building right along with you — is just as important as the tribe you're building around your message.
Follow Jeff & Tribe Conference Here:
Want My Notes From Tribe Conference?
I've compiled them in PDF format (forgive me if they are messy or incomplete, but you might find some more quotes or takeaways) … just grab them here:
If you went to Tribe Conference — or even if you didn't — what are you working on now to build your tribe?