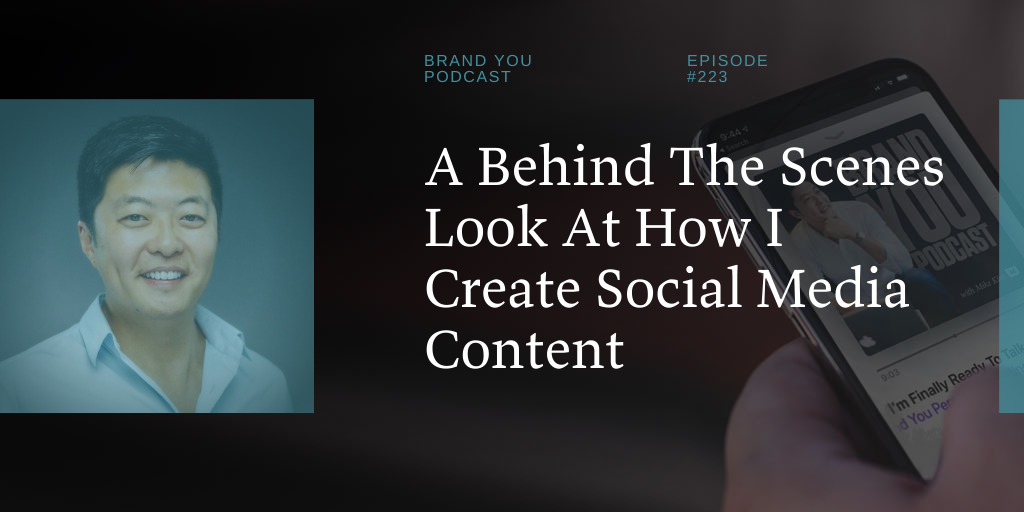 In the past, I worked hard, but I wasn't working smart. In my time in the personal branding world, I've learned a lot about working most efficiently, as well as what keeps many online business owners from generating the income they want.
Here are 7 of those things:
They've got the wrong things on their calendars
They haven't learned the next critical skill
They're not clear on their anchor offer
They're not getting paid for the same product or service more than once
They're creating the wrong content for the wrong people
They don't know their numbers
They don't have a true product suite
To address these issues, I've come up with a social media strategy that combats them and allows me to create a lot less original content. I follow these steps:
Tweet several quotes over 2 weeks
Review which quotes got the greatest engagement
Create an Instagram graphic of that quote
Create a Facebook post of that quote
Write a blog post that features that quote
Send my email list that blog post or create a podcast episode out of it
Practice these general principles and join my free webinar, and you'll be well on your way to working smarter and getting the income you desire.
Resources:
Connect with Mike:
Instagram – https://www.instagram.com/mikekimtv/
LinkedIn – https://www.linkedin.com/in/mikekimtv
Facebook – https://www.facebook.com/mikekimtv/
Twitter – https://twitter.com/mikekimtv
YouTube – https://www.youtube.com/c/MikeKim
Subscribe to the Brand You Podcast Here:
Did you know? The Brand You Podcast was recently listed as an "all-time bestseller" in Apple Podcasts for marketing. Subscribe free to get new episodes every Wednesday:
EPISODE CREDITS:
If you like this podcast and are thinking of creating your own, consider talking to my producer, Danny Ozment.
He helps thought leaders, influencers, executives, HR professionals, recruiters, lawyers, realtors, bloggers, coaches, and authors create, launch, and produce podcasts that grow their business and impact the world. Find out more at https://emeraldcitypro.com