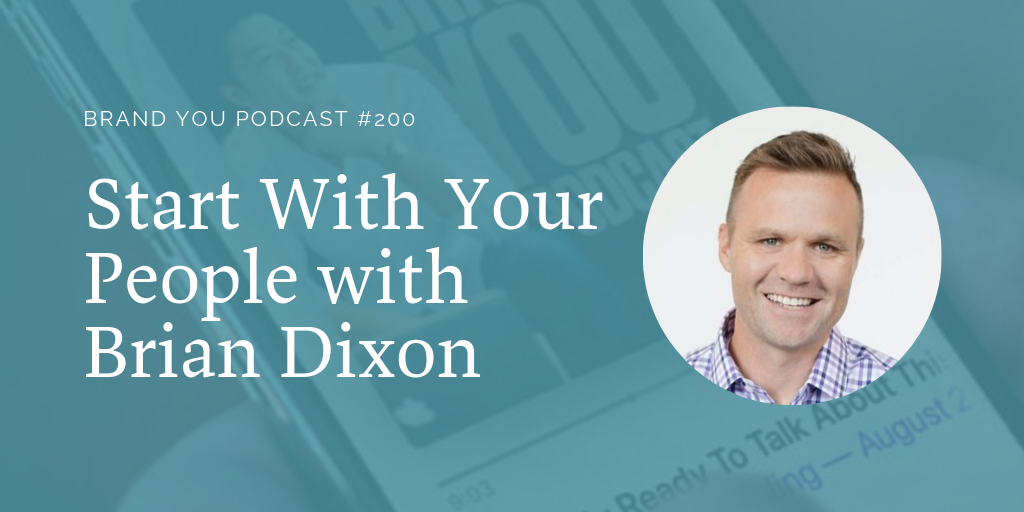 After one too many burned bridges and failed projects, Brian Dixon set out to discover the secret to work you love and a life that matters. 
Sharing from his new book Start With Your People, Brian shows you the single most important key to fully engage your relationships and unlock the door to purpose, passion, and profit.
The truth is, your dream is not a solo venture. You need your people. In this episode, Brian shares:
The #1 key to unlocking your powerful network (without being cheesy or fake)

A 10-step method to create your own personal mission statement

Why your family actually helps you succeed at work, and how to see your kids as a legacy instead of a liability

The counter-intuitive method to increase your income (without quitting your job)

Little-known secrets to convert your under-performing team to a powerful dream team

The fastest, safest way to deal with the difficult people in your life
Tired of struggling? Ready to take action? Start here to unlock the door to purposeful profit today.
Get Start With Your People on Amazon here »
Connect with Mike:
Instagram – https://www.instagram.com/mikekimtv/
LinkedIn – https://www.linkedin.com/in/mikekimtv
Facebook – https://www.facebook.com/mikekimtv/
Twitter – https://twitter.com/mikekimtv
YouTube – https://www.youtube.com/c/MikeKim
Subscribe to the Brand You Podcast Here:
Did you know? The Brand You Podcast was recently listed as an "all-time bestseller" in Apple Podcasts for marketing. Subscribe free to get new episodes every Wednesday:
---
EPISODE CREDITS:
If you like this podcast and are thinking of creating your own, consider talking to my producer, Danny Ozment.
He helps thought leaders, influencers, executives, HR professionals, recruiters, lawyers, realtors, bloggers, and authors create, launch, and produce podcasts that grow their business and impact the world.
Find out more at https://emeraldcitypro.com