Much like the visual blind spots we encounter while driving, we each experience parts of our personalities and lives that go unrecognized and unprocessed by our own mind. These often take the form of limiting beliefs or irrational assumptions, and in the case of our business, they can look a lot like patterns or habits that keep us stuck. 
Why do these blind spots exist?

Simply put, we're all human. And a personal brand business is built off our human experience. As humans, we are likely to fall victim to what is known as the "theory of incongruence", which suggests that our perception is filtered through our own expectations. In other words, we see what we expect to see.
At the start of my personal brand business, I fell victim to this. Hard.
I saw only what I expected to see from strategies I embraced for greater productivity, creativity, and success. When things began to plateau, I couldn't quite evaluate what I had been doing wrong. It was a blind spot.

Through research, self-study, and a whole lot of trial and error, I finally uncovered 3 blind spots that were holding me back in my business. Perhaps these will help you save time and a few headaches!
1) Assuming you know everything about your audience.
Many of us start a personal brand business to serve those we can relate to. Maybe we've been in their shoes before and have uncovered a solution we wish to share. In this case, we have a solid grasp on who our ideal customer is and what they are looking to gain.
That said, as our business begins to grow, so do our customers. Their needs evolve and the landscape of our particular niche begins to shift.
Most growing businesses automatically assume they have a pulse on what their audience wants and needs. Through the years, my audience changed … a lot. I was too close to a particular business model or offering.
The solution? Ask your audience. It's really that simple.
Frequent interaction with your audience will reveal exactly what they need … and help you stay relevant. That's why I'm trying to meet people where they are … doing more podcasting, or Facebook Live streams. What I'm really looking for is engagement.
Pay attention to the words they use, the questions they ask and the comments they make. Forget complicated projections or having to read between the lines. Simply ask, listen and respond.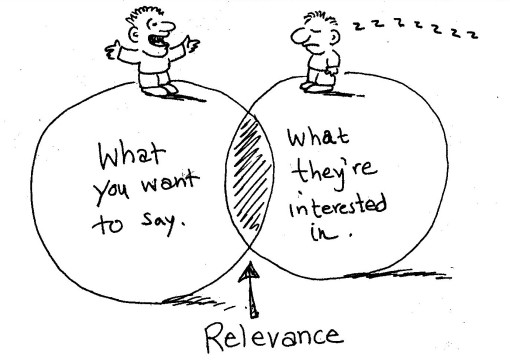 2) Focusing solely on profitability.
Cashflow is the oxygen of any business. But if you're in a service driven industry, such as coaching or consulting, we must be dedicated to maintaining a human connection. Customers can feel when a lack of authenticity takes over.
Rule of thumb: don't automate what should be human.
The pressure to chase partnerships that aren't aligned with your brand will end up doing more damage than good. When it comes to profit sustainability, focus on building long term customer relationships over accessing easy leads. When we only see things through the lens of profit or loss, we miss out on a greater opportunity to grow our brand and business.
3) Seizing too many opportunities at once.
Some people have shiny object syndrome. I have shiny opportunity syndrome.
Now, growth and opportunity go hand in hand. As your business gains momentum, you will surely experience an influx of opportunity. The instinct is to say yes to everything that comes our way. This is what you worked for, isn't it?
But the danger in taking on too much is the lack of focus that ensues. We've all witnessed companies grow and lose sight of the quality of their product or the core values that shape their business.
Embrace quality over quantity. Pursue only the opportunities that align with your mission and move the needle forward towards achieving your professional goals.
Do any of these blind spots ring true for you? Share your insights and lessons learned in the comments below or join the conversation in my FREE Facebook community.