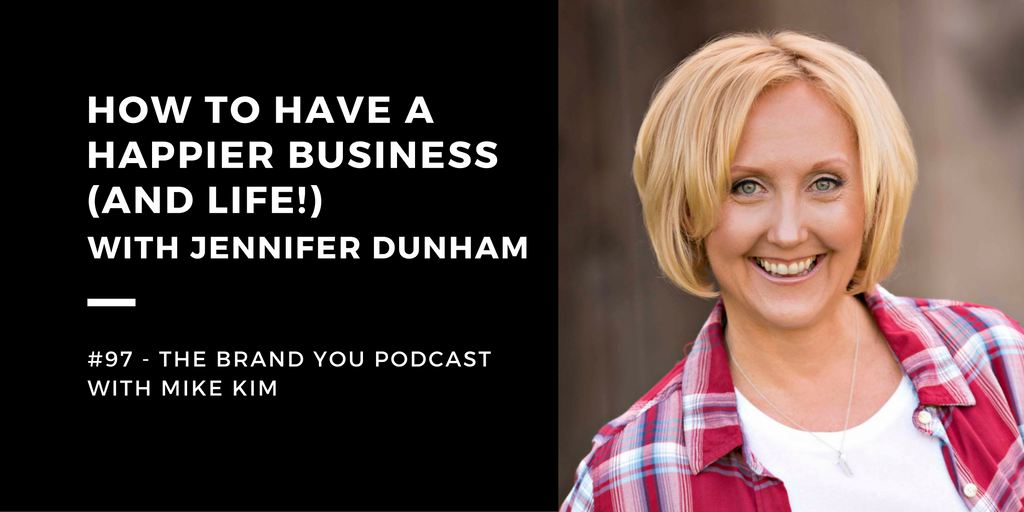 It's been said that you can "choose to be happy." Is that true? In this episode, I invited executive coach and wildly successful entrepreneur Jennifer Dunham to the show to share some practical tips on how we can find more fulfillment and happiness in our businesses.
What I really appreciate about Jennifer is that she comes from an IT background. In fact, she built a 7-figure IT business before heading into executive coaching. That means she's all about repeatable processes, steps, and routines.
Can such an ethereal thing like happiness be found in such a straightforward manner? Jennifer walks us through all of this during this insightful interview.
Get Jennifer's Happiness Quiz Here.
Today's Productivity Tip:
In this episode, Anil Agrawal, our resident productivity expert, recommended IFTTT.
Connect with Mike:
Instagram – https://www.instagram.com/mikekimtv/
LinkedIn – https://www.linkedin.com/in/mikekimtv
Facebook – https://www.facebook.com/mikekimtv/
Twitter – https://twitter.com/mikekimtv
YouTube – https://www.youtube.com/c/MikeKim
Subscribe to the Brand You Podcast Here:
Did you know? The Brand You Podcast was recently listed as an "all-time bestseller" in Apple Podcasts for marketing. Subscribe free to get new episodes every Wednesday:
EPISODE CREDITS:
If you like this podcast and are thinking of creating your own, consider talking to my producer, Danny Ozment.
He helps thought leaders, influencers, executives, HR professionals, recruiters, lawyers, realtors, bloggers, coaches, and authors create, launch, and produce podcasts that grow their business and impact the world. Find out more at https://emeraldcitypro.com