Finding out what you were born to do has to be one of the greatest feelings in the world.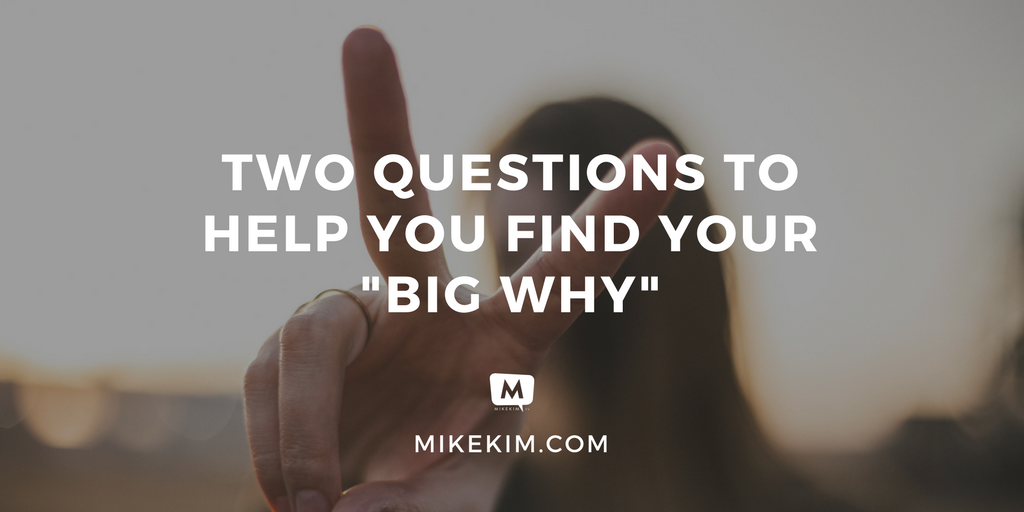 The stars are aligned! Everyday is bliss! Each moment is in THE NOW.
Sounds like a pipe dream, doesn't it? Maybe, but that hasn't quenched my hunger to find out. I still ask, "What am I here for? Why was I born?"
Maybe this is heady stuff for a mere "marketing guy" … but don't you stay up at night wondering the same thing? Aren't you just dying to know your "big why"?
Prayer. Meditation. Books. Church. Netflix. PlayStation. Wine (lol). Maybe you've tried one or more of these options in the quest for clarity. I have. Sometimes they help, sometimes they don't. But here's one thing I've learned:
Clarity only comes through a marriage of movement and meditation.
[clickToTweet tweet="Clarity only comes through a marriage of movement and meditation." quote="Clarity only comes through a marriage of movement and meditation."]
In trying to find my big why, I kept moving … and stumbled into building a six-figure personal brand business. The greatest result wasn't money, it was gaining the freedom and margin to THINK.
Naturally, at first I thought my big why was to make more money and ditch my day job (shallow!) Then I thought my big why was to help other people make more money (still shallow!)
Everything changed when I answered two questions. These might just change your life, too:
What ticks you off?
What breaks your heart?
My answers to these simple questions came pouring out like a flood. They "framed" my work in a new light and I had this revelation: I help influencers create greater impact.
It doesn't matter how big or small their circle of influence is right now … I help them create greater impact. Why?
Because I believe that every person should life a full life. That every person deserves a chance to fulfill their dreams.
…That the systems we create in humanity — corporations, nonprofits, churches, families — should empower people instead of entitling a select few…
…and that these are the people, causes, and institutions I want to help, because working with them can make the world better.
The "HOW" of my "big why" is branding, strategy, and marketing … at least for now. But the "Why" will never change.
So, what's your big why?
If you haven't found it yet, allow me to share one piece of advice (from experience): You've got to keep moving. You still have bills to pay. You have loved ones to provide for. And yet … you may be spending your best time, energy, and creativity doing work you don't believe in … at a place that's misaligned with your big why.
That's one thing you can't afford to keep doing. You can't afford to give your best to something that isn't the best.
Remember, clarity comes through a marriage of movement and meditation.
So if you need help with the "HOW" of taking those first steps into your "big why" … I have something special for you this week. I'm hosting a free bootcamp on how to pivot your life and step into work you love and believe in:

Maybe you have a message you've always wanted to share. A cause you believe in. A lifestyle you dream of … not just to make more money and take selfies on a beach but to live a life of impact. Of influence. A life you can look back on with self-respect.
If you're looking for the kind of clarity that can bring greater impact, influence, and income…
P.S. – If you're wondering what we're going to cover … seriously, who cares??? The "magic" isn't in the modules. "Modules" don't change the world. Otherwise school would solve everything. The magic is in your WHY, and that's what we'll start with if you join the Build your Brand Bootcamp.