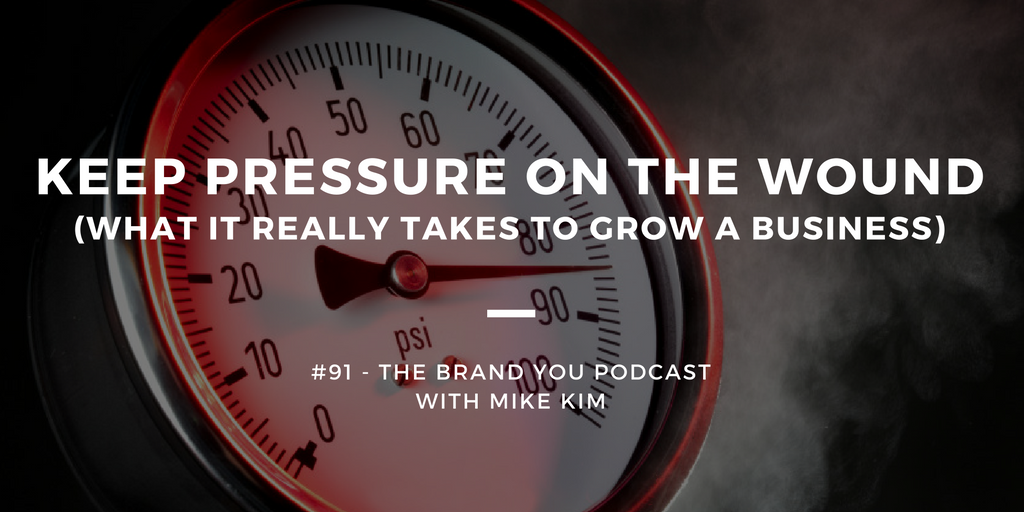 What does it take to really grow a business? In today's episode, I talk about why being grateful for where you are may actually be keeping you from where you need to go.
Starting and scaling a business takes a lot of hard work, but there's a reason you decided to do it in the first place. There was something in your life that was unfulfilled. You didn't want to do meaningless work. That was a longing — even a pain point — that caused you to launch your own brand.
Today's episode is all about keeping pressure on that wound, about maintaining the drive and motivation to keep going.
—
Liked this episode? Leave a review on iTunes and I'd love to give you a shoutout on the show! Make sure to leave your website so I can link back to it.
Connect with Mike:
Instagram – https://www.instagram.com/mikekimtv/
LinkedIn – https://www.linkedin.com/in/mikekimtv
Facebook – https://www.facebook.com/mikekimtv/
Twitter – https://twitter.com/mikekimtv
YouTube – https://www.youtube.com/c/MikeKim