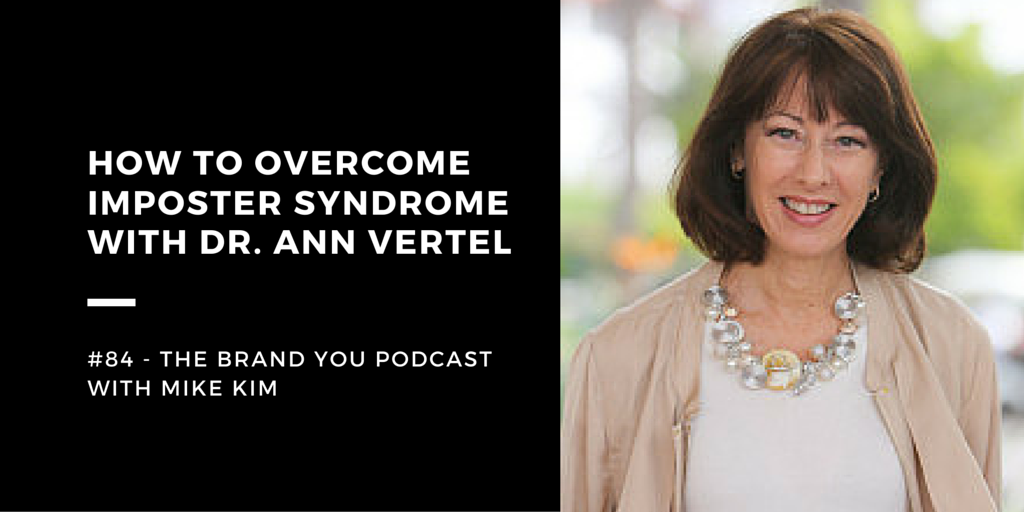 In this episode, Dr. Ann Vertel takes us inside her own struggle with imposter syndrome and how to overcome it. If you've ever struggled with a lack of confidence, or allowing yourself to be "you" — especially when it comes to growing your personal brand, you'll enjoy this episode.
Ann is a women's leadership expert who helps women develop executive leadership skills so they can stop settling for less, start leading with confidence, and achieve their highest potential in life, love, and business.
As a 20-year Naval Officer and Motivational Psychologist, she speaks, trains, and consults with businesses, associations, institutions, and non-profits to help them develop strong, confident, effective women leaders.
Two Free Trainings From Ann:
Liked this episode? Leave a review on iTunes and I'd love to give you a shoutout on the show! Make sure to leave your website so I can link back to it.
Connect with Mike:
Instagram – https://www.instagram.com/mikekimtv/
LinkedIn – https://www.linkedin.com/in/mikekimtv
Facebook – https://www.facebook.com/mikekimtv/
Twitter – https://twitter.com/mikekimtv
YouTube – https://www.youtube.com/c/MikeKim