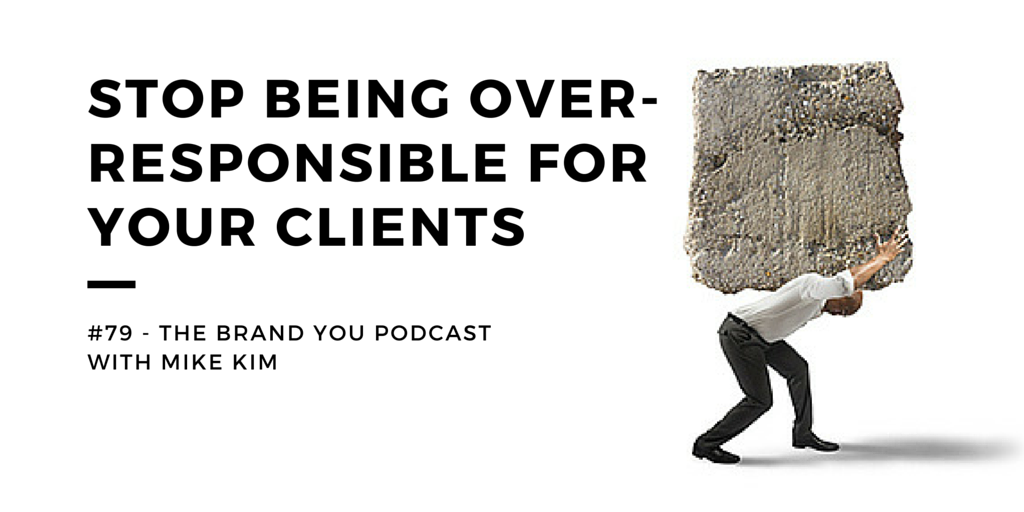 This week I spent a few days with my mastermind group in Phoenix, AZ for an in-person powwow. One of the things we do is a ten-minute "TED-style" talk to share something of value with the rest of the group.
In this episode, I share the content of that talk which was the concept of being "over-responsible" for our clients' success. In this short episode we'll cover:
the difference between over-delivering vs. being over-responsible
the one word we all need to re-introduce to our vocabulary
One of the most helpful books I've found on this topic, both professionally and personally, is Boundaries by Henry Cloud.
Liked this episode? Leave a review on iTunes and I'd love to give you a shoutout on the show! Make sure to leave your website so I can link back to it.
Connect with Mike:
Instagram – https://www.instagram.com/mikekimtv/
LinkedIn – https://www.linkedin.com/in/mikekimtv
Facebook – https://www.facebook.com/mikekimtv/
Twitter – https://twitter.com/mikekimtv
YouTube – https://www.youtube.com/c/MikeKim