Headlines are the "ad for the rest of your ad" — if your headline isn't strong, then people won't read your post / email / social update.
Whenever I get stuck, I turn to my database of headlines that I've compiled over the years (what marketers call a "swipe file") to draw some inspiration. Adapt accordingly to your own needs:
5 Familiar Skin Troubles — Which Do You Want to Overcome?
How to Win Friends and Influence People
The Secret of Making People Like You
10 Ways to Beat the High Cost of Living

​

You Don't Have to Be Rich to Retire on a Guaranteed Income for Life
How To Use Swipe Copy Ethically and Effectively:
All you really need to do is put on your thinking cap and consider the problems and people these headlines are targeting –– then tweak them to your industry. For example:
"You Don't Have to Be Rich to Retire on a Guaranteed Income for Life" can turn into:
"You Don't Have to Be A Great Writer To Grow A Six-Figure Blog"
Or…
"5 Familiar Skin Troubles — Which Do You Want to Overcome?" can turn into:
"5 Familiar Branding Mistakes — Which Do You Want to Fix?"
Here are a few more headlines to play with:
Why Some People Always Make Money on Webinars
A New Concept in Weight Control

​

What's New in Summer Sandwiches?

​

See How Easily You Can Dance this Way

​

Speak Spanish Like A Diplomat

​

If You're Out of the Market Now, You'll Hate Yourself Later

​

Build A Body You Can Be Proud Of

​

Who Else Wants to Look Like A Movie Star?

​

Thousands Now Play Who Never Thought They Could
To Men and Women Over 65 Who Need Affordable Life Insurance Coverage
Finally, A Caribbean Cruise As Good As Its Brochure
What Do Japanese Managers Have That American Managers Sometimes Lack?
Announcing a Painless Cut in Ad Spending
The 5 Tech Stocks You Must Own NOW
Why Most Blogs Fail –– and What You Can Do About It
My Favorite Copywriting Resources
T
his is a list of my most beloved copywriting resources. If these titles aren't in your library, go ahead and click on them below. I reference them liberally.
Also, I recommend you sign up to join the email lists for Ray Edwards, Ramit Sethi, The Gary Halbert Letter, and Ben Settle. Some are copywriters, others are online entrepreneurs who write terrific copy. I'm sure there are other worthy recommendations, but this is who I pay attention to and thus recommend (so far).
If you like to learn via podcast, feel free to subscribe to my show below: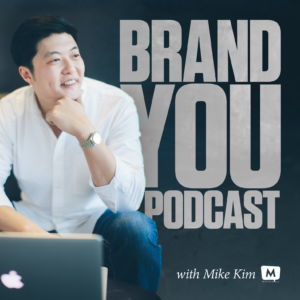 Subscribe To My Podcast »
Ranked the #1 podcast on iTunes for personal branding, each episode helps you build your personal brand business.