A
ll too often, missionaries and ministry leaders assume their vision or the desire to see the Gospel reach the world should be enough to compel people to support their work.
Unfortunately, if you've spent any amount of time raising support you know that this isn't the case. Let's take a deeper look into why people donate, and how we can leverage this insight to increase the effectiveness of our support raising efforts.
1. People give to feel good about themselves.
We all know the saying, "It's better to give than to receive." Thankfully, there are people who embody these words. If some of them happen to be donors, the least we can do is to maximize the impact of their gift and thank them with excellence.
A very simple way to say "thank you" with excellence is to use specific details when thanking donors.
Let's compare two examples:
#1. "Hi. Thanks for your gift! You were one of thousands to help us build schools in Africa!"
vs.
#2. "Mike, thank you for your recent gift of $500.00. Because of you, we were able to give Kelsey and her two younger brothers the gift of education. They will start school this September in Matola and are the first in their family to go to school anywhere! You helped pay for their crayons and uniforms, and you can't imagine how excited they are to have chocolate pudding on the lunch menu. You are a hero! On behalf of Kelsey, her brothers, and the other 29 children joining us on our first day … THANK YOU!"
The first scenario is impersonal, void of details, and therefore lacks impact. The second scenario paints a picture, gives names, and subtly implies there will be further communication … but it's all done softly, with genuine warmth and personality.
(If you struggle with this kind of stuff, just copy and paste what I wrote above and put in your own details –– I'm here to help!)
2. People give to solve a problem they find personally important.
The most common question I've been asked by missionaries is, "Mike, how do we expand our donor base? Our current one is too small, or not giving like they used to."
One issue is that a potential donor may not feel as much of a burden for your cause or mission –– even if they care about you.
When I was in college, a couple from my church was raising financial support so they could become full-time intercessors at a ministry known for 24/7 worship and prayer. To be frank, I did not understand what they were doing or why they were trying to raise support when all they would do all day was … pray and worship.
If they were going to a campus ministry to reach students for Christ, planting a church, or translating the Bible into a new language, I would have happily supported them. But I didn't find their cause personally important and felt my money could be used for more useful things.
3. People give because they support YOU.
On the flip side of the previous example, people give to missionaries because they love YOU. It almost doesn't matter what you're doing –– those in your inner circle will donate out of their deep relationship with you.
Despite this, it is important to keep in touch with supporters. Never assume you can "go dark" and break contact just because they are close friends or family.
This is the "all-too-familiar" missionary scenario (I'll use myself in this example):
Mike is leaving everything to be a missionary in Matola.
Mike's closest friends and family support him, and he ends up fully funded for year one. Awesome!
Mike seems to fall off the face of earth. His friends, family, and supporters do not hear from him unless he needs money.
His supporters assume Mike is busy, but after a few months the only updates they receive are cold, impersonal "thank you's".
Supporters stop giving because they actually don't really care about Matola –– honestly they don't even know where Matola is on planet Earth.
The real reason Mike's supporters donated in the first place is because they care about Mike. But since Mike did a poor job keeping in touch, they no longer feel a part of his life. Giving decreases.
Asking for more funds now just feels "salesy" and Mike doesn't know what to do.
Honestly, this scenario really unfortunate. Most of the missionaries aren't lounging around or misappropriating funds –– they just aren't sure how to keep in touch with supporters or what to say.
We'd Like To Help You Raise More Support (For Free):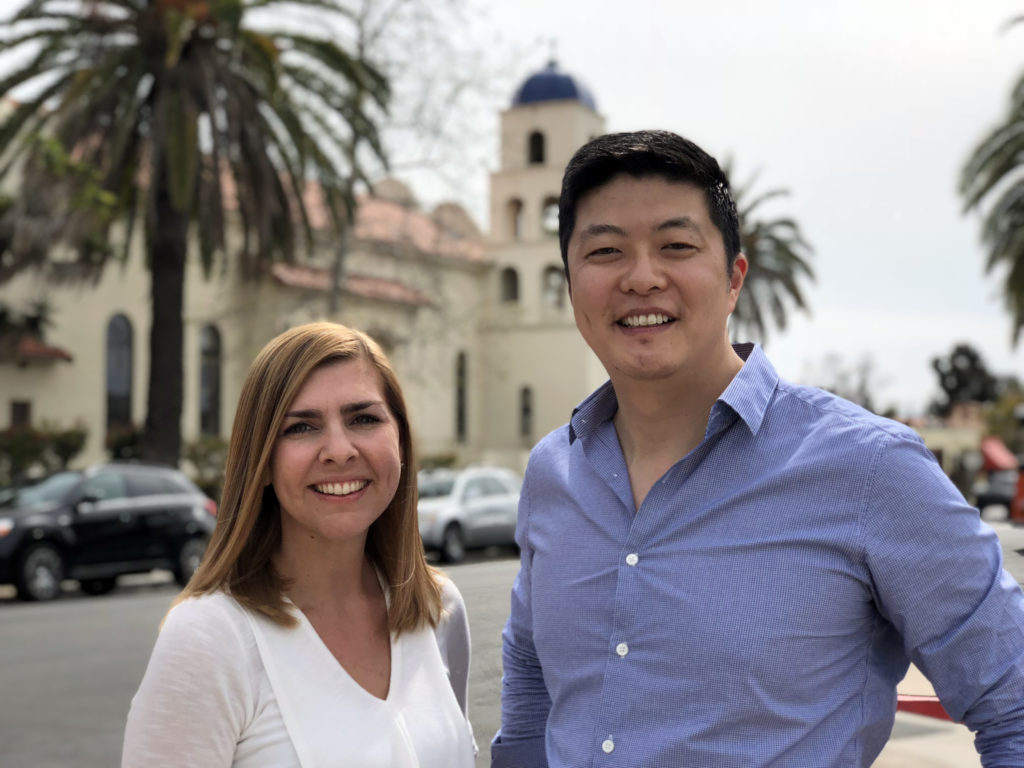 Since 2017, my friend (and fundraising consultant) Mary Valloni and I have coached hundreds of missionaries and ministry leaders through our Fully Funded Academy program and workshops –– and we've seen missionary after missionary make substantial progress and yes, get fully funded.
Over the years, Mary has helped major non-profits like The American Cancer Society, The ALS Association, and The Special Olympics raise millions of dollars. She has also worked with major ministries including Chi Alpha and the Museum of the Bible. She is the real deal and absolutely loves missionaries and campus ministries.
DOWNLOAD NOW: 7-Step Support-Raising Roadmap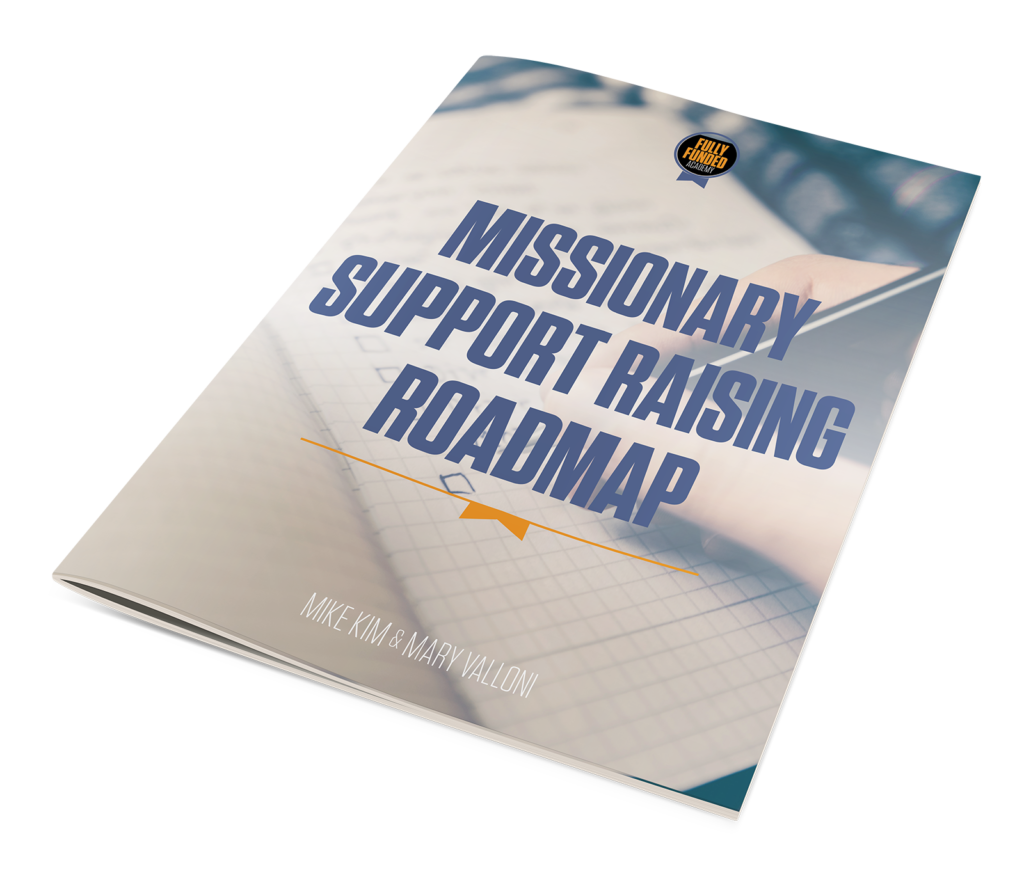 Just imagine having more breathing room, less stress, and a lot more time to do the work that matters. The best place to start is with this FREE "roadmap" to the 7-step process we've used to help hundreds of missionaries get fully funded:
How to focus your ministry vision
How to run your enlist your team
How to organize your "ask"
And much more…