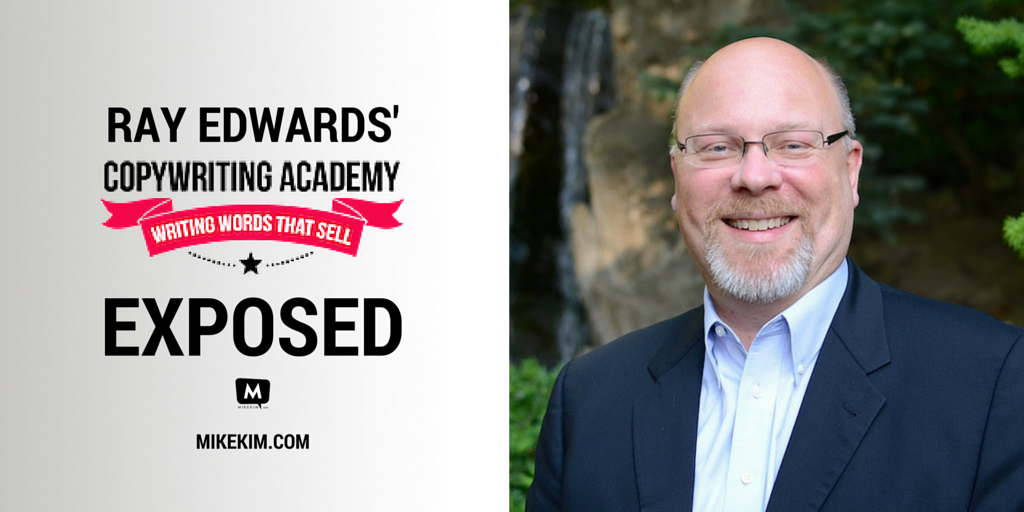 Pop quiz: what are the two scarcest commodities when it comes to marketing in today's fast-paced, online world?
No, it's not money. It's not a large email list. It's not a great looking website, or social media followers, or technical know-how. The answer:
Trust and Time.
Trust and time are the two scarcest commodities, and they're inseparable. Without trust, people won't give you their time. They'll blow right past your ad whether it's on a highway billboard, on TV during halftime, or on their mobile Facebook feed.
It works the other way, too. Without time, you don't have a chance to build trust. How are people supposed to know, like, and trust you if they won't spend more than 2 seconds glancing at your ad?
The solution: effective copywriting.
After all these years, effective copy still works. I love pictures as much as the next person, and I know they "speak a thousand words." So why aren't the billboards we see along the highway just images? It's because images don't work in marketing without copy, but copy can work without images. Thus, copy is greater.
I learned this firsthand in 2013 when I was suddenly promoted to Chief Marketing Officer of a struggling company. Annual revenue was under $700,000 a year; a major problem when the office space cost $200,000+ a year and you have 45 employees.
I had two options:  #1. Market, sell, and eat, or #2. Market, fail to sell, lose my job, and not eat.
I knew the power of effective copy, so I studied it like a madman. I read anything I could find and "piece-mealed" my way through because (full confession): I'm a self-taught marketer – no apprenticeship, no advanced marketing MBA, or years in some agency. I learned marketing in the school of do-or-die.
Thankfully, I encountered an experienced copywriter that had written for the likes of Tony Robbins, Jack Canfield of Chicken Soup for the Soul, and generated millions of dollars for his clients. His name: Ray Edwards.
People Love To Buy, But Hate To Be Sold
Ray taught me something valuable right off the bat: People love to buy, but hate to be sold. (Highlight that last sentence and post it in your notes; it will change your marketing forever.)
I started tuning in to Ray's podcast. I bought his book, Writing Riches, for a modest investment of $9. I subscribed to his email list and saved all his messages. (Did you know? One of the best ways to learn copywriting is to study how the greats use it in their own business.)
In 2014, I attended an exclusive workshop with Ray and just 3 others in Spokane, WA. Ray told us, "Don't expect to even see the city — you should plan to write all night after our sessions. Your fingers WILL hurt from typing so much." He wasn't kidding.
But I did what Ray said. I followed his instructions to the letter. I took copious notes. I accepted his constructive criticisms like a mature learner, and he fielded my questions with the grace and wisdom of a sage.
My Real-World Results:
In 2015, the company I worked for pulled in more than $4 million in revenue, up from $700,000 my first year on the job. I became a hero.
My side business grew so quickly that I left my day job in August 2015 to make the leap to full-time entrepreneur. (I made 5x my monthly day job income my first month going solo.)
I've since written copy for speakers, conferences, software, medical companies and realtors because of Ray's tutelage.
But you don't really care about ALL that. The second point is what you're probably interested in: growing your side business to the point where you can "make the leap," or making 5x the profits.
No More Pointless Meetings, Road-Rage Commutes, or Crappy Coffee.
To that end, I'm writing this on a gorgeous fall afternoon in our new house (built from the ground up; we're the first to live in it) just 20 minutes outside of NYC. My pressed shirts and ties have been retired in favor of my Brandeis University hoodie; the molasses-like workroom coffee exchanged for my wife's French-press brew. No more life-sucking meetings. No more road-rage, or traffic-congested commutes. No more 9-to-5.
I share this not brag; if you've read my blog for any amount of time you know that's not me. I don't flaunt numbers, post my income, or take a thousand selfies from an exotic hotel room and yell "this is possible!"
But today I'm making a slight exception because I truly want to share this particular secret to my success. It's too good to keep to myself. If you've ever dreamed of this kind of life — maybe not as a copywriter, but doing what YOU love — you must learn to market. You must communicate effectively. You must learn to write (or at least identify) great copywriting. Your business, and the life you want to attain from it, will never succeed without strong copy.
Now that I've gone out on a limb to share my story (and risk you thinking of me as a pompous jerk), I have one simple request:
Don't resent me, or envy me. Join me.
My life today is due in large part to what I've learned about copywriting from Ray Edwards. Starting today, you also have the opportunity to learn from Ray himself and experience your own transformation story.
Ray has released his flagship training to the public, called The Copywriting Academy. It's available now.
Note: I've had a hand in shaping this product. I've been using it behind-the-scenes for the past 5 months, sharing my opinions of it with Ray, posting in the forums, and "putting it to the screws" by testing its methods on real-world projects.
No More Random Acts of Marketing, Please.
Hard to believe, but most personal brands don't have a plan for growth. (What?!?) It's true. Ask them about their strategy and you'll discover it boils down to this:
Random acts of marketing. Are you guilty?
you've "invested" thousands of dollars courses on platform building, podcasting, tribe writing, storybranding, and Facebooking and still aren't making over 6-figures and don't know how to actually put it all together…
you still can't tell people what you want them to pay you for, and what kind of client you want to work with
you still don't know what to say on your website, and the number of times you've changed your podcast title, or "lead magnet" idea, or about page outnumbers the amount of paying customers / clients you've landed (maybe that's an exaggeration but if it's not, you REALLY need to read the rest of this message)
"Random acts of marketing" is a serious problem. Please hear my heart. Please listen to your Tall Asian Friend.
(If we haven't met in person, you wouldn't know that I'm 6'3″ … but I really would like to meet you. More on that shortly.)
I know you meant well. You had the best of intentions. You thought that "random acts of marketing" would help you rake in the money. It hasn't. Here's why:
You don't have a brand strategy.
It's as if you were building a house and bought some cement for a foundation (platform building) … immediately hired a landscaper to make things pretty (storybranding) … Put up a radio antenna in the middle of your lot to share your message (podcasting) … all without finishing the actual house. You're doing things out of order.
You're like a builder that has no blueprint. That's a messed up house … and a messed up brand. Honestly, do you know what order to do all these things in? Isn't it time we figured this out … together?
I'd like to help. I've already told you about my time as the suit & tie wearin' CMO of a struggling business. But it wasn't just copy that made the difference. It was BRAND STRATEGY.
Copy + Brand Strategy = a beautifully designed, intentionally built money-making mansion that you can then platform, storybrand, tribe write, podcast, and Facebook as much as your heart desires.
But if your copy sucks + you have no brand strategy, you're screwed. You just have an expensive hobby. I've been harsh. But this is straight talk, and sometimes medicine doesn't taste good. Bottom line: If you join Ray's Copywriting Academy through my affiliate link…
Then I'm prepared to end your random acts of marketing and fill the "branding gap" in your business with these six bonuses (as of March 2017):
1. The 6-Figure Branding Blueprint: a 28-page report that breaks down everything you need to do (and when) to build a six-figure personal brand ($497 value)
2. Secrets to 7-Figure Sales Letters: a swipe file + video walkthroughs of brand strategy and copywriting I've done for Donald Miller of StoryBrand, Suzanne Evans, People of the Second Chance, Ken Davis of SCORRE, and yes — even Ray Edwards. ($997 value)
3. Brand Guidelines Template + Training: what 99.9% of personal brands lack: an owner's manual on how to "use" your brand. These guidelines will be referenced by everyone who touches your brand, internally or externally including freelance copywriters, designers, and Facebook ad strategists. ($997 value)
4. Access to 3 monthly Brand You Mastermind calls (90 minutes each) in April, May, and June that ensures you're ready to maximize and implement your learning and networking at Copywriting Academy Live in Nashville with Ray ($3000 value)
5. Live In-Person Meetup at Copywriting Academy LIVE in Nashville in June ($2000 value)
6 …and finally (drumroll, please) … a private 2-day seminar in New Jersey where I will personally walk you through brand strategy, branding through story, content creation, and networking strategies that takes all the copywriting you've learned from Ray and turns the dial up to "10" for your business. This is like flying me in for a private consultation for two full days. My usual fee is $30,000 + travel and it's something I only do for $5MM+ businesses. ($30,000 value)
You can't "buy" any of these bonuses anywhere. They're only available if you purchase Copywriting Academy.
It would be insane not to take me up on this. Then again, it's been said insanity is "doing the same thing over and over while expecting different results." According to THAT definition, there are plenty of insane people out there buying course after course and still fiddling around with random acts of marketing.
But that's not you, right?
Copywriting + brand strategy = big results. If you choose to invest in Copywriting Academy, I'm ready to invest in you.
My favorite topics (so far):
9 Irresistible Sales Offers You Must Know (module 2)
How To Write "Pill Pocket" Copy (module 3)
The Boilerplate Method of generating response (killer!)
The 21-point Sales Copy Checklist; I use this religiously to check my sales copy
21 Persuasion Point Templates (no brainpower required, love it)
The Importance of the MWR, or Most Wanted Response
4 Things Buyers Hate (I never understood this 'til now)
Module 2 on Irresistible Offers is worth the price of admission alone, but reading just one of Ray's templates triggered inspiration for a headline I was working on; another showed me how to re-position a product to create new business, and there are tons of "shortcuts" and "reliable re-cyclables" taken from Ray's actual writing. Get all the details here.
Ray Dissects Sales Letters Like A Frog From High-School Biology.
Some of my favorite exercises include where Ray dissects some of today's best sales letters. He takes landing pages from successful online entrepreneurs like Michael Hyatt and Melanie Duncan, and shows you exactly why their copy is so strong. Hello, frog.
The Copywriting Academy has erased the mystery of writing for me. Never again will I sit with my head in my hands struggling to write sales letters. My login link is on my Google Chrome Bookmark bar. The 21-point checklist (downloadable) sits on my desktop 24/7 for easy access. This is for you if:
You don't necessarily want to be a pro copywriter, but just need solid copy
You don't want to spend thousands on hiring copywriters
You just want the top 20% of actions that yield 80% of your desired results
How To Use This Program (It's Not Like Others)
I have strong opinions about online courses.
I never buy a course unless I can schedule the next 30 days to studying it.
I never buy a course unless it's directly tethered to making me money
I never buy a course unless it's created by someone whose results (or life) I want to emulate
My approach is meticulous; I treat courses like school. Yes, you can use The Copywriting Academy this way, and it will work. Set aside just one evening a week, and you'll double your copywriting skills in one month. In fact, if you follow Module 1 you'll end up with your first sales copy finished in an hour!
But there's one additional way I use this course. Like a physical muscle, your writing will diminish if you don't exercise it or expose it to stronger resistance. To overcome this obstacle, you must continually have materials to refer to and consult.
So, I also use The Copywriting Academy as a reference library. It's like having Ray on-call 24/7 to check my copy. The documents are always available. And the Facebook forum tethered to the course is a vibrant, active, and genuinely fun community. You're never alone.
Find out what else is inside here.
Every time I give Ray Edwards money, I make more.
About the investment: it's not "Wal-Mart priced."  The value is too great. Different people are paying slightly different rates – based on membership status in different groups, private client status with Ray, or getting The Copywriting Academy "bundled" with other offers and so on.
What Ray has worked out for you today is currently THE LOWEST fee available.
If you balk at the investment, this course isn't for you. Perhaps you're not convinced of the power of copywriting, and would rather hire a consultant or coach with that money. (Secret: most of the consulting work I do could have been avoided had the client written strong copy.)
Or maybe you just don't think of yourself as a writer, so it's pointless to try. My college degree was in American Studies, not copywriting. I was never trained as a writer, and still pull my hair out trying to figure out whether a punctuation mark goes inside the quotation marks or outside. Yet I've earned nearly $100,000 over the past two years from my copywriting fees alone, most of that while working on the side.
There's also a 100% Money-Back Guarantee for a full 30-days, no questions asked. Seriously, you have nothing to lose. Check out the course here.
Now, when it comes to courses I know there's always the temptation to wait. Wait for what, though? Most people can't really give a sensible, rational reason. They just hem and haw until the motivation to move forward dissipates. This is why so many people remain stuck.
Voiced Ambition, Lack of Commitment.
This is really a problem a see in many people that profess going to the next level: voiced ambition, lack of commitment. If you aren't going to get SERIOUS about your marketing now, when? What will it take beyond one of the most successful copywriters in America today offering proven strategies and "behind-the-scenes" insight into both his copywriting and business methods, all with zero risk?
Moreover, copywriting will have a DIRECT impact on your financial bottom line, and it's completely reasonable to see an ROI on this within the first 30 days, provided you do the work.

For the full features, benefits, and details of The Copywriting Academy simply visit the course page.
If you purchase through any link on this page, you'll automatically be credited for all the bonuses I'm offering. If you do, thank you! It seems we'll be spending more time together and I can't wait to talk shop with you!
Register for the Copywriting Academy here.
Disclaimer: I was not paid for or asked to write this endorsement. Nor was I given a trial version of the course — I paid the full tuition for The Copywriting Academy. While Ray and I are friends, I never endorse products I don't find genuinely useful. This is one of the rare ones that has truly impacted my business.