One of the most useful skills I've incorporated into my life, leadership, and line of work is something I would never have imagined:
Coaching.
Yeah I know, coaching is a word that's thrown around like it's EVERYONE'S business these days. I should know — I've worked with a few of them.
But one of the most helpful folks I've encountered is a coach trainer named Keith Webb, and he has not one but TWO extremely helpful resources available …
And they're both free.
The first: 50 Powerful Coaching Questions (PDF). I've been amazed at how helpful this guide has been — in my private consulting work, running the marketing department at my company, and even in everyday conversations with friends, colleagues, and even my wife!
They say the answers are in the questions … these are some pretty awesome ones. Grab this great resource (just enter your email and it will be delivered right to you), and while you're at it check out Keith's blog. He writes regularly (more than I do!) and I can totally vouch for his content.
So, what's the difference between coaching and mentoring?
They may seem like the same thing, but they're both very different approaches to helping people. The short of it: mentoring puts in, but coaching draws out.
It's more than mere semantics, I assure you.
See, as a kid I was told what to do (and often what to think) … and that worked to a certain degree. But as an adult I've found I'm averse to this style of learning.
(Seriously, do you enjoy being told what to do and think?)
That's why I've discovered such value in coaching. I'm not the world's greatest leader, but I've mentored my fair share of people in my career (and thought hey — maybe I've done a decent job of it).
But when I discovered coaching — wow. I realized I was missing an extremely important and effective component to my leadership.
I used this in a company meeting last Wednesday (and it made me look brilliant!)
Keith has put together a short, one-page infographic that really sums up the differences in approach. Mind you, this is geared towards a certain type of leader but you will still find tremendous value in the content.
(In fact, I printed out this poster in a recent meeting at the company where I'm CMO … and I was able to apply the principles seamlessly.) Grab it free here (just enter your email when prompted).
If you download either of these resources and find them helpful, give Keith a heads up. I'm sure it will encourage him which is awesome because he'll be motivated to keep creating even more helpful content!
(By the way, Keith did not under any circumstances ask me to promote this. I just like making a big deal of people that have made a big difference in my business and life.)
Find out more about Keith: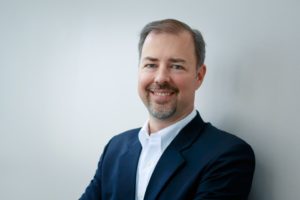 Dr. Keith E. Webb is a Professional Certified Coach, author, and speaker specializing in leadership development. He founded and leads Creative Results Management, a global training organization equipping leaders to multiply their ministry impact. Keith created The COACH Model® and the International Coach Federation approved Coaching Mastery Certificate Program, training leaders in more than 30 countries.
---

Liked this post? Check out: