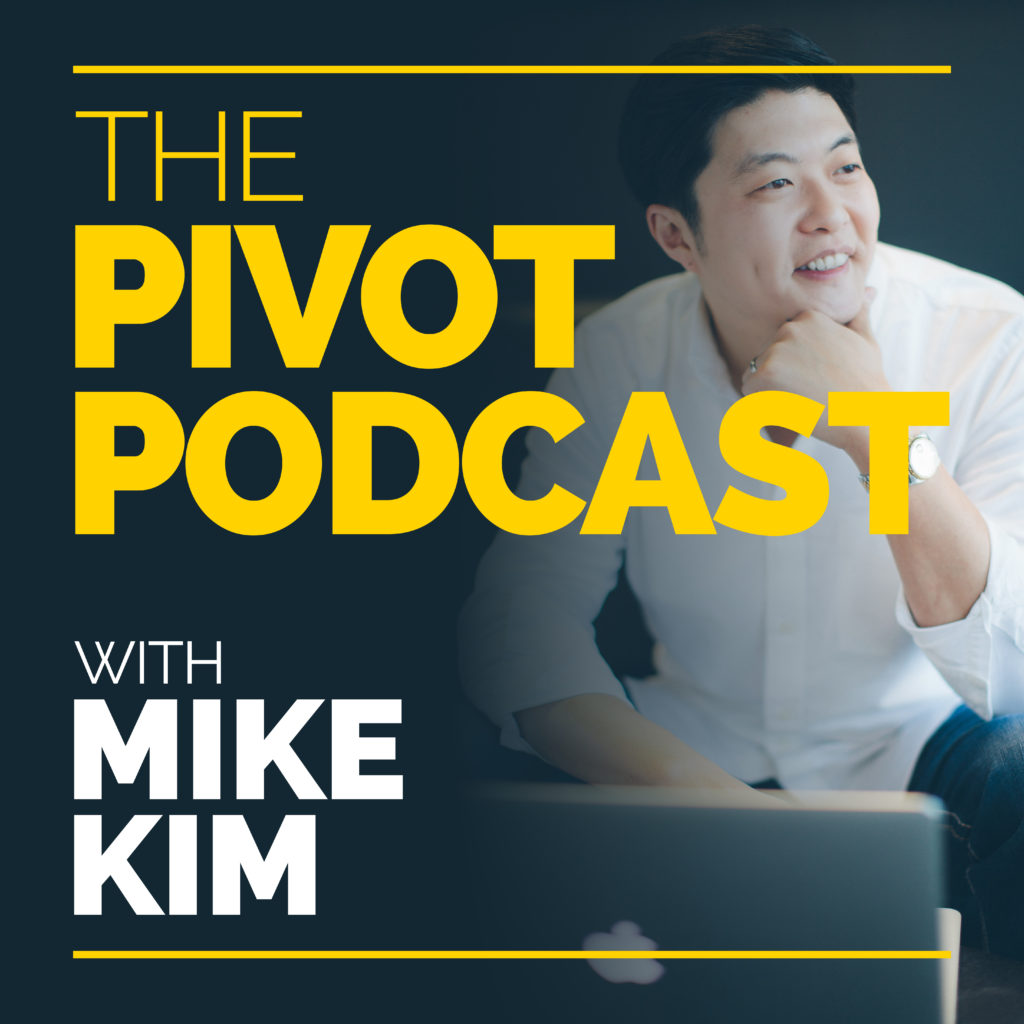 If you're looking to make a career pivot, my new, limited-run podcast may help.
The Pivot Podcast with Mike Kim is a limited-run 10 episode show featuring short and punchy episodes that get straight to the point: 8 to 12 minutes, no incessant rambling, and a new twist (for me): a co-host, my friend Jody Maberry!
A preview of the episodes:
The first three are now available on iTunes, the rest release Monday, Wednesday, and Friday up until March 9th. Here are some of the episode titles:
The Three You's
How To Get Your Spouse On Board
Keep Pressure On The Wound
What Should I Create First, A Product or Service?
Special thanks as well to my friend and design god Jason Clement for the artwork! If you need design, you should hire him before I gobble up all his available hours.
Looking for other pivot-related content? Check these out: