I still remember the wind whipping across my face, slapping at me as I stepped outside, an odd mixture of fear and freedom bubbling up inside.
I'd just quit the safest, highest-paying corporate job I'd ever known, and I only had enough money to survive for 30 days.
I had one client, a laptop perched on a wobbly folding card table, a stay-at-home wife and three young boys to feed.
I also had a plan.
Over the next 90 days, I ended up generating $135,000 in revenue without leaving my house. All of it came from LinkedIn.
LinkedIn = Search Engine for Sales Prospects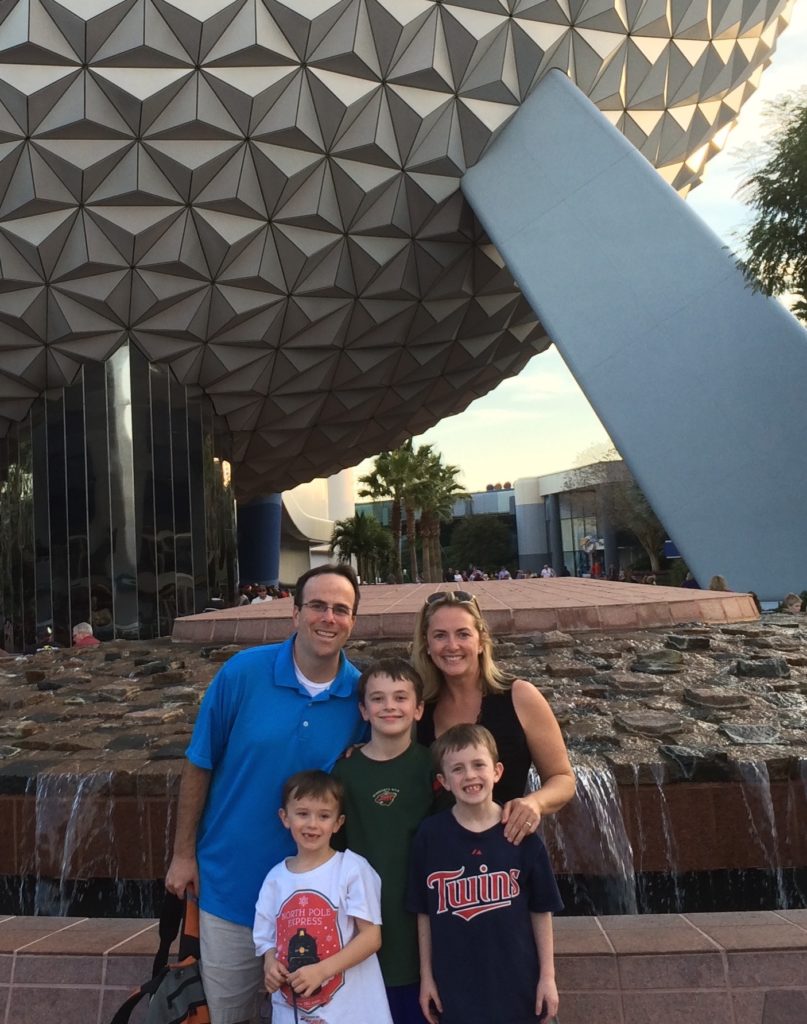 Before we dive in, I have to explain the incredible opportunity that LinkedIn holds.
With more than 500 million members in 200+ countries, and with two new members joining every second, LinkedIn is the largest online platform for professionals on planet earth.
Its plan is to become a "one stop shop" for professionals worldwide, with LinkedIn providing professional training courses, networking groups, industry-specific news stories and thought pieces, user-generated blogs, status updates, videos and images, job listings, a freelance marketplace and much more.
Even better, LinkedIn is essentially a search engine for sales prospects. Because it sorts, saves and categorizes every single piece of data its members share on the platform (from job titles to physical locations to employers to schools to status updates) you can leverage that data to find your ideal prospects on the network.
Here's what I mean.
Using LinkedIn's built-in search engine, I can instantly find (and connect to) a list of Business Coaches who live in Chicago and attended Notre Dame for college.
(Free Webinar: How To Generate a Qualified List of Targeted Leads on LinkedIn … in 19 Seconds or Less.)
You will not find a faster, easier and more effective way online to instantly create customized, targeted lists of your ideal clients and prospects than using LinkedIn's advanced search engine.
Decision Makers > Gatekeepers
When I quit my day job and launched my own marketing agency in 2012, this was how I did it.
Using LinkedIn's advanced search features, I could literally create lists of my ideal clients – the exact decision makers I needed to sell my products and services to.
Best of all, I could connect with these people individually, and, because LinkedIn already told me where these people lived, worked, went to school, etc., I immediately had easy ice breakers to start 1-on-1 conversations on the platform.
As a result, I didn't waste time with gatekeepers, irrelevant leads or people who weren't the decision-makers that would be most interested in what I had to offer.
On LinkedIn, The Riches are in the Niches
The secret to lead generation on LinkedIn is focusing on a few niche audiences that you can serve.
I had a background, skill set, and experience where I could legitimately provide marketing services for anybody – I knew how to design websites, create videos, write copy, craft press releases, and so on.
But I quickly realized if I picked one specific audience to appeal to, and made everything about my approach on LinkedIn tailored to that unique audience and their specific needs, it was much easier to sell my services.
So, I became the Debt Collection Marketing Guy.
I created a "client-facing" LinkedIn profile, flipping it away from reading like a résumé written in the third person to a client-centered, problem-solving approach of how my marketing services could help debt collection agency owners achieve their goals.
(Related: How To Create a Killer LinkedIn Profile!)
Here's what the first sentence of my revised LinkedIn profile read:
"WHAT WE DO: We help your debt collection agency increase its revenue, win new clients and enhance and protect its brand online."
Within one sentence, debt collection agency owners knew I was someone who wanted to help them achieve their goals.
Try this one simple sentence out for yourself! Fill in the blanks below with who your audience(s) is, what they want to achieve and the products or services you can provide to help them get there:
"WHAT I DO: I help [My Ideal Audience] achieve [Their Goals] by providing [My Product or Service]."
In my current role as an online course creator and LinkedIn trainer, I could write something like this aimed at a few of my niche audiences:
"WHAT I DO: I help Business Coaches and Consultants generate quality leads, book discovery calls and add clients through LinkedIn by providing online training and coaching resources."
See how easy this is? Once you have a client-facing profile and a list of targeted, niche prospects you can sell to, you're ready to roll!
On LinkedIn, Personalized, 1-on-1 Marketing is Key
Now, it is critical that you don't immediately try to sell or spam every single prospect you come across and connect with on LinkedIn.
Instead, you must treat each new connection you make like a series of virtual coffee meetings, breaking the ice, building a relationship and warming someone up before you ever ask for his or her time, attention or money.
Best of all, LinkedIn makes this easy to do!
For example, you can instantly create a list of your ideal prospects using LinkedIn Search, and then filter your search results so you end up with a hyper-targeted list.
Remember my example of Business Coaches living in Chicago who went to Notre Dame?
I can easily create a copy-and-paste type LinkedIn invitation to each person I find that reads like this:
"Hi [NAME] – came across your profile here on LinkedIn and would love to connect. Hope life in the Windy City is treating you well, and I have to ask, are you a big Notre Dame football fan?"
See how personalized and automated that type of LinkedIn invitation can be?
Right off the bat, without even having to speak to someone, I can mention 2-3 things in a personalized LinkedIn invitation that makes him or her feel at ease and curious about who I am and why I'm interested in connecting.
Also, the almost immediate reaction of any Business Coach in Chicago who gets that type of invitation from me is to go and look at my LinkedIn profile.
And, if the first sentence of my LinkedIn profile says, "WHAT I DO: I help Chicago-based Business Coaches generate quality leads, build their client base and book discovery calls using LinkedIn," they're going to be excited to learn more about what I do and connect with me.
See how easy this is?
(Note: I cover more of these scripts and what I call "The $10,000 Invite Strategy" as part of my free LinkedIn Riches webinar if you're interested.)
LinkedIn = Land of Digital Opportunity
There's much more to the story, of course.
But, if to this point you've only looked at LinkedIn as a boring, sleepy social network that's mostly used by job seekers and HR professionals, you're missing an immense opportunity.
In my experience, there is no faster way to build your brand, generate quality leads and build your business online (assuming you have a B2B focus or want to reach specific types of professionals).
In fact, there are several great third party tools out there that allow you to automate and personalize your LinkedIn invitations and 1-on-1 messages in the fashion I've outlined in this post.
About the Author, John Nemo – and Get These Free Resources!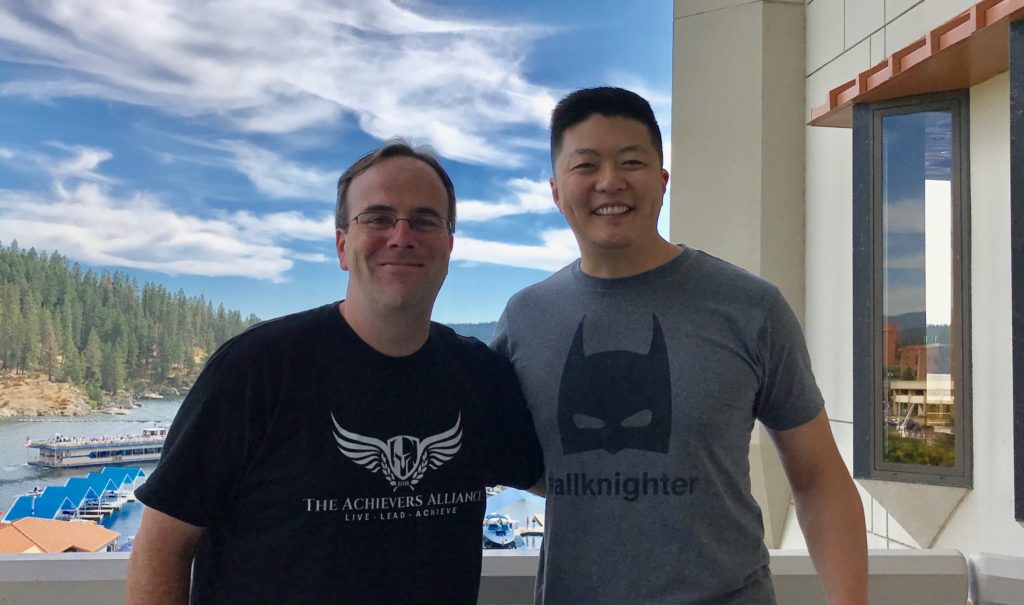 This is a guest post by friend, John Nemo. He is an Online Course Creator and Bestselling Author who helps Business Coaches, Consultants, Entrepreneurs and Small Business Owners generate quality leads, build their client base and increase revenue using digital marketing platforms and tools like LinkedIn and webinars.
The author of 7 books, John is a former Associated Press Reporter, Talk Radio Producer, Award-Winning PR Director and Social Media Consultant based in Minneapolis, Minnesota.
John has personally rewritten LinkedIn profiles for A-List Entrepreneurs including Chris Brogan, John Lee Dumas, Bob Burg, Jairek Robbins, Dan Miller, Ray Edwards and many others.

In addition, John regularly guest blogs for Inc. Magazine and American City Business Journals, and his work has also been featured in The Huffington Post, Business Insider and many other publications online.
Free Best-Selling Book, "LinkedIn Riches"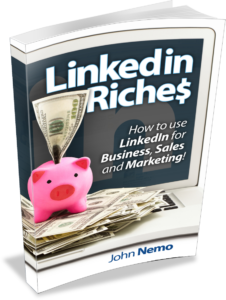 Grab a free copy of John's best-selling book, LinkedIn Riches here.
This is the same book I personally used to rewrite my LinkedIn profile. It contains helpful examples of how others have written their LinkedIn profiles to "face forward" and will give you a quick overview of how John and other consultants, coaches, and speakers use LinkedIn to generate leads.
Download "LinkedIn Riches" Now »
---
Free Video Training: "How to Create A Killer LinkedIn Profile"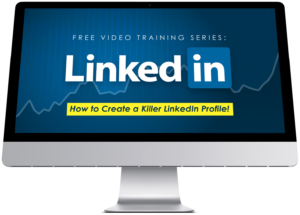 Take advantage of John's free video training series, How To Create a Killer LinkedIn Profile! You will learn:
The #1 Critical Branding Mistake to Avoid
18 Words That Make (or Break!) Your Profile
The Secret to Creating a Client-Attracting Summary
3 Key Questions Your Profile MUST Answer
 Watch the Video Training Here »
---

Free Webinar: How Business Coaches, Consultants, and Entrepreneurs Can Get Quality Leads, Add Clients, and Build their Brand with Linked In
Join John and I for this free in-depth training: How Business Coaches, Consultants and Entrepreneurs Can Get Quality Leads, Add Clients and Build Their Brand with LinkedIn! You'll learn:
How To Generate a Qualified List of Targeted Leads on LinkedIn in 19 Seconds (or Less)
The "$10,000 LinkedIn Invite" Strategy … Revealed
The "Set it and Forget it" Strategy That Has LinkedIn Sending YOU Qualified Coaching and Consulting Leads