When it comes to helping people start, run, and grow their personal brand businesses, I've found that small workshops outperform every other type of training.
I love conferences for their energy and inspiration, and I love 1:1 work because of the deep dive. But there's something special about small-group workshops; they're the best of both worlds.
These are some takeaways from a workshop I hosted in Phoenix with Michael Hudson. The focus of the event was to help people start, run, and grow their consulting practice but I think you'll find so many applications for this content.
[VIDEO – 0:59] Business Is Nothing More than Solving a Problem for a Profit
First, this is a quick 59-second video I shot on-site that outlines the foundational questions I ask when helping people formulate their brand identity.
[clickToTweet tweet="Business is nothing more than solving a problem for a profit." quote="Business is nothing more than solving a problem for a profit."]
Keep reading for a few more takeaways from the event.
#1. Solicit the Feedback You Want, Don't Just "Ask for Feedback"
Michael shared this on the first day of the seminar and I thought it was terrific advice. Personally, I don't use a lot of survey forms (mostly because they take time to create and I don't make time to do them) but I plan to use this during informal conversations when following up.
Three simple questions to ask so you can solicit the right kind of feedback:
What worked?
What didn't?
What's next?
[clickToTweet tweet="Consultants & Coaches: Solicit the feedback you want. Don't just ask for feedback." quote="Solicit the feedback you want. Don't just ask for feedback."]
#2. Ask Inviting Questions or Use Inviting Comments Like "Say More About That…"
Facilitation is a huge part of what I do, and though I've never received formal training it's become clear that the single most important component of coaching and facilitation is to ask "inviting" questions.
One of the best you can use right away: "Say more about that."
The key is to use the word "say" rather than "tell" because it's softer and more inviting.
#3. Don't Just Send Client Proposals, Send Proposals & Agreements
I've long said that your client proposal is a powerful marketing tool, and I even have a downloadable series of proposal templates available for sale here.
But, I'll be adding this important component to that product: the agreement. (If you've already purchased the Essential Business Forms package, you'll get the update automatically.)
Having an agreement sent over with the proposal elevates the seriousness of the engagement and removes one extra step in finalizing the arrangement. It also outlines how you will work with the client, rather than just outlining the deliverables. Killer tip!
"One of the best workshops I've ever attended."
The feedback was stellar. Here are just a few of the comments people left on my Facebook page.
This was a truly rewarding experience and I'm excited for the traction gained by all the attendees. I'm planning to do more of these workshops, either partnering with great people like Michael or my own deep-dive workshops.
I always like to make time to hang out, too. Here's our squad after two full days of hard work: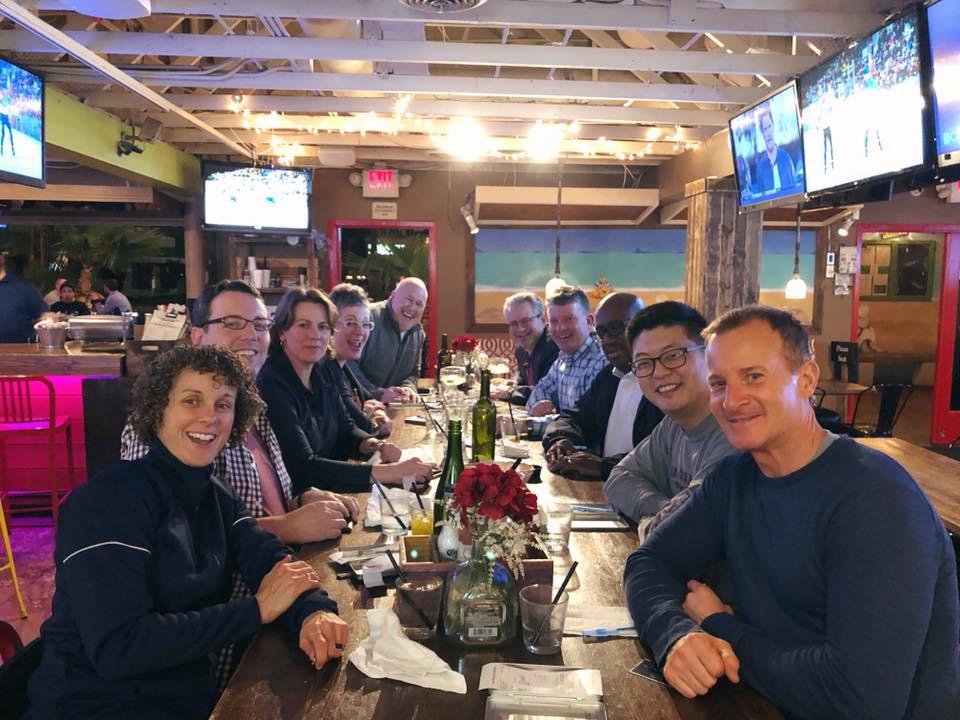 My next Marketing Mastery Workshop will be held in Nashville on May 21-22, 2018.
If you're interested in joining me to dial in your signature story, signature slogan, and create a clear brand strategy, then email me at mike@mikekim.com and we'll talk.
I vet attendees beforehand so email me (that's my direct email) if you're seriously considering it.
Question: What questions do you have about starting or growing your consulting or coaching business? Leave a comment below and I'll try to help you out.