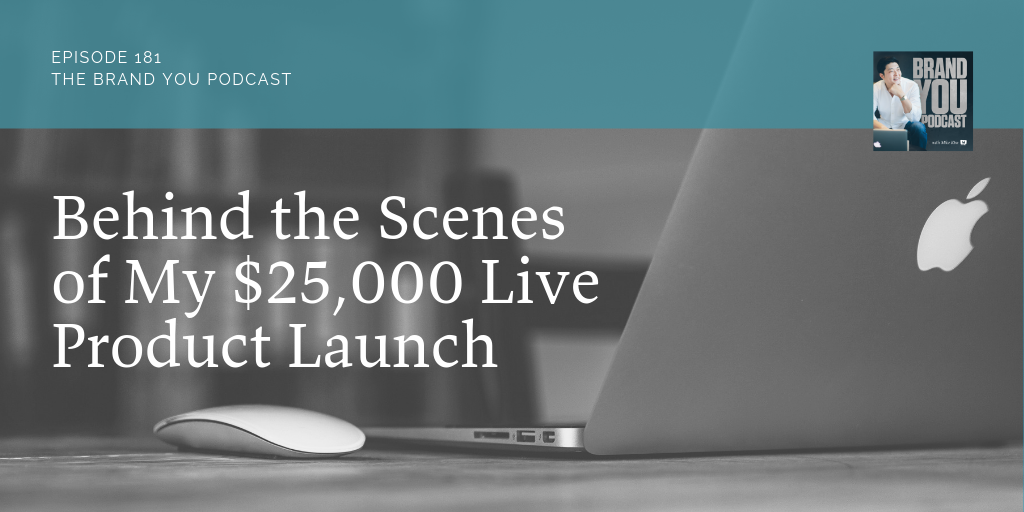 Recently I did a "live" launch over a 15-day period called The Brand You Bootcamp.
You'll learn why I did the launch (it wasn't for monetary gain, though it pulled in just over $25,000), how I pulled off the timing, and what I did to create a rabid community of participants.
Connect with Mike:
Instagram – https://www.instagram.com/mikekimtv/
LinkedIn – https://www.linkedin.com/in/mikekimtv
Facebook – https://www.facebook.com/mikekimtv/
Twitter – https://twitter.com/mikekimtv
YouTube – https://www.youtube.com/c/MikeKim
Subscribe to the Brand You Podcast Here:
Did you know? The Brand You Podcast was recently listed as an "all-time bestseller" in Apple Podcasts for marketing. Subscribe free to get new episodes every Wednesday:
***
EPISODE CREDITS:
If you like this podcast and are thinking of creating your own, consider talking to my producer, Danny Ozment.
He helps thought leaders, influencers, executives, HR professionals, recruiters, lawyers, realtors, bloggers, and authors create, launch, and produce podcasts that grow their business and impact the world.
Contact him today at https://dannyozment.com/contact/