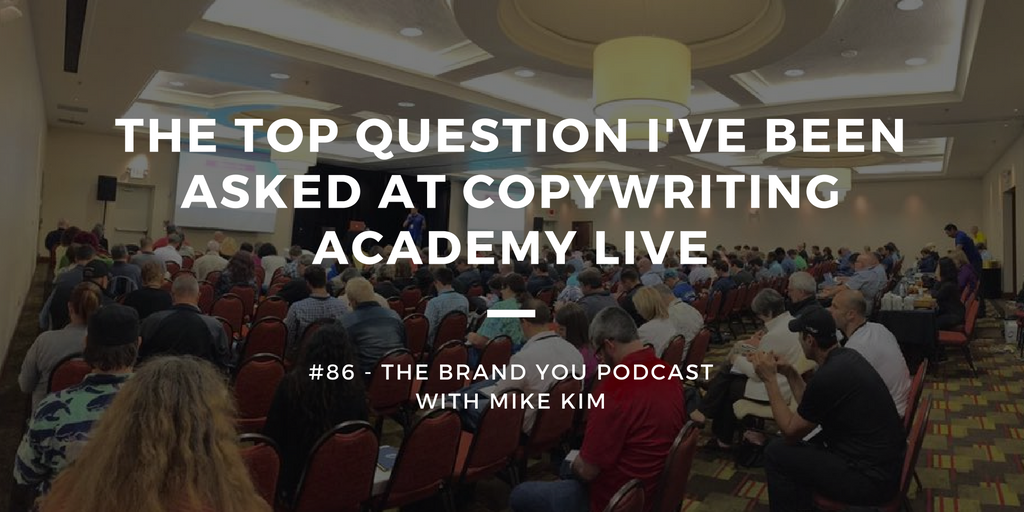 On this episode I share the top question I've been asked during coaching sessions at Ray Edwards' Copywriting Academy Live event in Nashville, TN.
I was privileged to serve the Ray Edwards International team pull of the event, and did some mini ten-minute coaching sessions with attendees throughout the conference. Oddly (or perhaps not) the questions seldom involved actual copywriting. The majority of questions revolved around how to land high end coaching sessions, so I share my feedback here in this episode.
Mentioned In This Episode:
Liked this episode? Leave a review on iTunes and I'd love to give you a shoutout on the show! Make sure to leave your website so I can link back to it.
Connect with Mike:
Instagram – https://www.instagram.com/mikekimtv/
LinkedIn – https://www.linkedin.com/in/mikekimtv
Facebook – https://www.facebook.com/mikekimtv/
Twitter – https://twitter.com/mikekimtv
YouTube – https://www.youtube.com/c/MikeKim