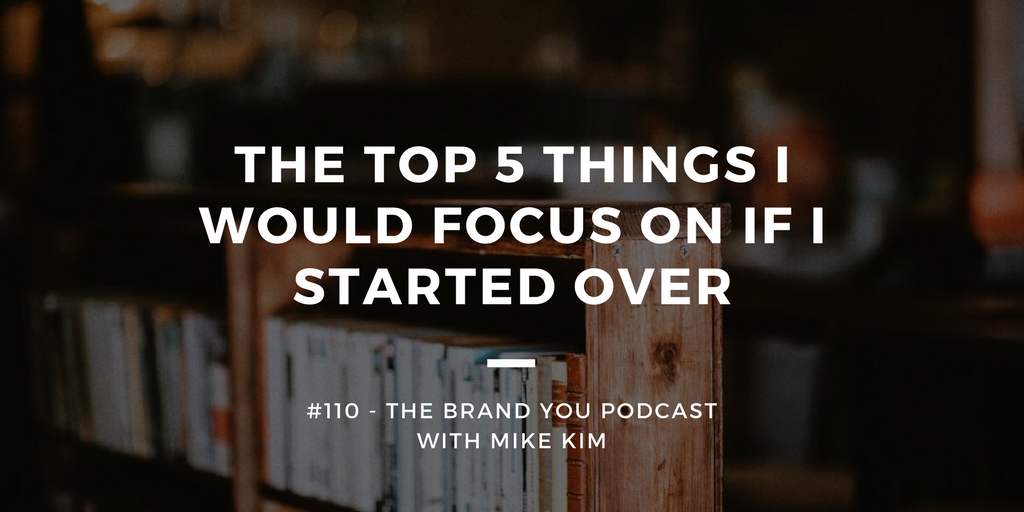 This episode is a direct response to a question posted in the Brand You Community Facebook group by Dustin Dauenhauer: "If you had to start from scratch what would be the top 5 things you would focus on and why?"
Well, here they are:
learn copywriting
building an email list
get professional design work done
build leveraged income earlier (talk about active, leveraged, and passive)
find ONE mentor who is "going places" and go from there
BONUS: learn Facebook ads earlier
Special thanks to Kristopher Mays, Ernie Svenson, and Jason Goff for your reviews on iTunes!
Mentioned In Today's Episode:
Download My Photo List Here:
Join the Brand You Community on Facebook:
Have you checked out this invite-only group? Click here to request access to the Brand You Community
Liked this episode? Leave a review on iTunes and I'd love to give you a shoutout on the show! Make sure to leave your website so I can link back to it.
I'd love to connect on social: