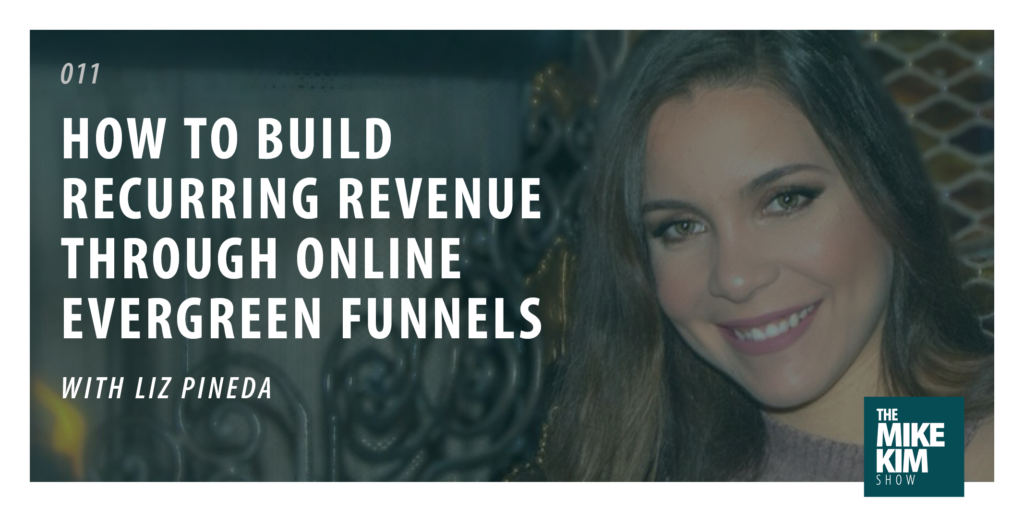 Liz Pineda helps online entrepreneurs transform their knowledge into recurring revenue by helping them building sales funnels and other high-performing lead generation systems.
I first met Liz in 2017 and contracted her to build evergreen funnels around some old products and the results were absolutely amazing. She was able to take a course I created years ago in a niche market and setup a Facebook evergreen funnel from A to Z — to the tune of $7,000 in sales in the first 45 days.
In short, Liz made me a believer in this kind of marketing and I'm so excited to share this interview with you. I can't say enough about her. Here are a few questions I asked Liz:
"How to know if your funnel will be profitable before you launch it?"

"Where do I even start when building a sales funnel?"

"What are the typical lead magnets that are most successful in putting a funnel together?"

"When can you expect to make your money back from a funnel?"

"Are there any secret 'hacks' that people use when building sales funnels?"

"Where is the money really made in a funnel?"
This episode is absolute gold for anyone that wants to turn their online business into a recurring revenue machine.
FREE RESOURCE: For tuning in, Liz is giving you her amazing guide, The 9 Ingredients of Virtually Every Sales Funnel.
Download The 9 Ingredients of Virtually Every Sales Funnel here
Liz's website: lizpineda.com
FREE GIFT: Marketing Mastery Insider #1
As a thank you for tuning into the show, I'm offering you a free copy of the first issue of my paid newsletter Marketing Mastery Insider (retail $97 a month).
To get your free copy: mikekim.com/list
EPISODE CREDITS:
If you like this podcast and are thinking of creating your own, consider talking to my producer, Danny Ozment. Here's an article he wrote about the benefits of podcasting:
A Few More Podcasting Benefits
Check it out and then schedule a FREE strategy call with him at the bottom of that page.