In today's online marketplace, the competition is fierce. Customers have unlimited options for where to spend their time and dollars.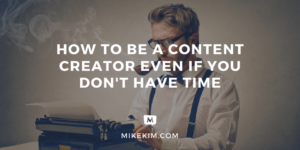 Product, price, place and promotion (those tried and tested "4 P's of Marketing") are no longer the only elements to consider when marketing your brand or business. Online marketers have implemented a new method: give value to receive value.
Long-lasting relationships don't develop overnight. The best way to build trust among potential customers is by offering value first. And in the case of coaches and consultants, this can be done primarily through content creation.
Free content, made available via blogs, podcasts, social media, and emails, is proven to facilitate the growth of a loyal client base. But we can all imagine how time consuming content creation can be.
At the onset of building my personal brand and business, carving out time to write blog posts proved challenging. It was difficult to justify spending hours creating "freebies" when what I really needed was to create a product or service that would pay the bills.
But once I saw the value first-hand (both for myself and my followers), I viewed it as less of a chore and more of a necessary tool to serve my clients and move my business forward.
Although time constraints continue to be an issue, I've managed to stay on top of consistent content creation (across multiple platforms) without letting it consume my work week. Here's how:
1) Select topics that are already on your mind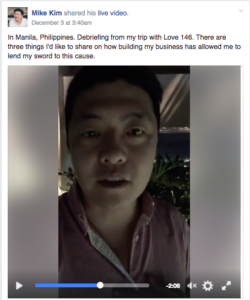 The hardest part of content creation is coming up with a topic. But because "I am what I sell", I remain steeped in the subjects that interest and influence my audience.
The topics I cover in my podcast, blog or on social media are all matters that I have and continue to explore. So when it comes to sharing my knowledge or insights, I never have to reach very far. They are all subjects I am engaging with regularly and have already sunk my teeth into. No further research necessary.
Last month, I went on an exploratory trip to Southeast Asia with a human rights organization that rescues kids from sex trafficking. This had very little to do with my business, but it did spawn some insights that would enhance my brand's message.
So without hesitation, I jumped on FB live and shared my realizations for how building a business has allowed me to lend my sword to this cause. It was the perfect opportunity to create relevant content that consisted of nothing more than exploring what was already on my mind.
2)
Don't try to re-invent the wheel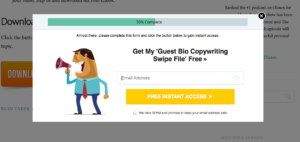 Your content doesn't have to be original, but it does have to be helpful.
Once I understood this, I stopped trying to re-invent the wheel.  I started keeping a file of tools I used on a regular basis that I knew would benefit my audience. Things like copy templates, scripts, project checklists and timelines.
I made these readily available for my audience (through a simple opt-in). Nothing "groundbreaking" or "sexy"- just the raw content that I knew to be undeniably helpful.
Once I got a sense of the content my audience needed most, I simply repurposed this content for various platforms. My most popular blog posts transformed in podcast episodes, lead magnets, emails and social media posts. Some even became the launching pad for future products and services.
3) Choose a platform that is natural and convenient for you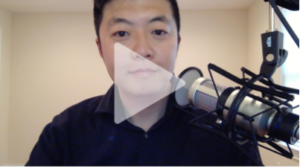 As a marketer, I understand the necessity to be where your audience interacts. But I also stand by Marshall McLuhan's saying, "the medium is the message".
This implies that the medium we choose to present our message will influence the message itself. So choose a medium or platform that complements your natural teaching and communication style.
If you're a writer, blog or email might be your jam. If you're a visual artist, sharing photos on Instagram could be ideal. I've always been a natural public speaker, so recording podcasts, webinars and video content come easily to me.
4) Embrace content curation
I've accumulated a fair amount of skills and knowledge over the years, but there is still a ton I don't know that could benefit my audience.
So instead of taking the time to learn "all the things", I simply call on the experts to do the teaching for me.
Inviting other professionals to guest blog or interview on my podcast has been a great way to provide relevant content for my audience, without having to do the hard labour of learning a brand new topic, skill or expertise. Plus it's a win for everyone involved! My guest receives exposure and my audience walks away with more valuable content.
I recently interviewed my friend and podcasting expert, Jody Maberry, for and episode of the Brand You Podcast. This episode alone yielded 3x the engagement from listeners than my previous episodes.
How do you break through barriers to consistent content creation? Share in the comments below and join the conversation in my FREE Facebook community.