Positioning yourself as an authority may seem like a daunting task, especially when making a career pivot. And if your pivot is more like a total 180 from your current job, the pursuit can seem all the more intimidating.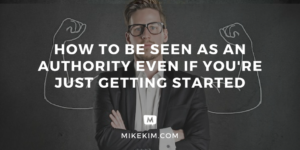 In fact, the challenge of painting yourself as an expert in a new domain is what stops the majority of aspiring entrepreneurs from embarking on a pivot.
So to alleviate the undue stress of having to "know it all" before putting yourself out there, I've come up with a simple one-step strategy that is guaranteed to get you seen as an authority in your niche.
Step 1 of 1:  Be Google. 
Think about it….
Google doesn't really know anything. Google only knows people that know something. (And Google is really good at introducing you to those people).
But, whenever you want to know something, your first instinct is to consult Google. (Because you assume Google knows everything).
But who really knows everything?
Not Google. (It's all the other people that are ranking on Google.)
So how does one become the human equivalent of Google?
In essence, Google curates content. And in the age of social media, you can easily do the same.
Start by sharing content on your social networks (Facebook, Instagram, Twitter, LinkedIn) that is relevant to the industry you wish to align yourself with. No need to create the content yourself, just be willing to curate based on topics that are most relevant to your ideal audience.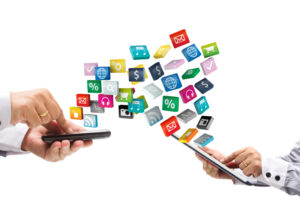 You will be surprised at how fast others will associate you with the topics you choose to share and engage with on these networks.
While this might seem quite simple and straightforward, the hardest part will undeniably be consistency.
A huge part of redefining yourself within an industry or niche is strengthening your marketing muscle. In other words, you must be disciplined enough to remain consistent and "on-brand".
(This might just mean refraining from sharing that hilarious cat video your best friend keeps sending you).
But the pay off is big. Sharing content for anywhere between 60-90 days will greatly enhance your perceived authority in that particular domain.
Need An Overview? Grab My Brand You Blueprint, Free.
The above step may sound simple (because it is). But as I've mentioned, its the follow through that can be challenging.
To give you a big picture view, I've put together a simple framework I call The Brand You Blueprint: 7 Steps To Building A Profitable Personal Brand. If this resonates with you, just click the picture and enter your email. 
You've got questions, I've got answers … if you ask. Comment below or join the conversation in the FREE Facebook Community.