Are you pondering a pivot? Are you somewhere in the pivot process and wondering where exactly you are? How you got there? And, most importantly, how you get through it?
I am a serial pivoter. There. I said it. I'm out with it.
It's not like it's a crime to be a serial pivoter, is it? It's the reality of how rapidly opportunities arise and how we position, or re-position, ourselves to make the most of the change around us.
Throughout the course of my life, I've made several pivots. I started off in ministry and after a short time, pivoted into the corporate world. After a great 10+ year run in corporate, I pivoted to entrepreneurship. First, by joining a start-up led by others. And then a social enterprise where I was employee #5.
Finally, just over 10 years ago, I launched my own entrepreneurial venture. And for those of you who think that was my final pivot — it's not that easy.
Refine Who You Serve, How You Serve, and How You Best Bring Value.
Over those 10+ years, I've continued pivoting — each time refining who I served, how I served, what I offered, and how I best create and deliver value.
Whether you're a serial pivoter or not, I've got BIG news for you. This current pivot, as dramatic as it may be at the moment, won't be your last.
At times, you might be pivoting out of a bad situation — a job that doesn't pay enough, is a bad environment, too far away. Maybe you have the equivalent of Attila the Hun as your boss. (According to the research, bad bosses are one of the leading causes behind professional pivots.)
Yet, there are other times you are pivoting into something new. A new opportunity, new city, or even a new home. All of those are pivots.
Here's the good news. With each successive pivot, you are moving closer to your life's purpose — whether you are consciously aware of it or not.
While FedEx may not deliver you to your life's purpose by 10:00 am tomorrow. Each pivot will bring you closer to your life's purpose than you are right now.
[clickToTweet tweet="Each pivot will bring you closer to your life's purpose than you are right now." quote="Each pivot will bring you closer to your life's purpose than you are right now."]
So how does that work? Well, first it's a matter of intention.
If you decided that living a life of purpose and meaning is important to you, I believe you're already involved in a divine conspiracy where "the universe" conspires in, and through, the events of your life to order your steps and direct your path towards higher purpose.
"Life can only be understood backwards, but it must be lived forwards."
Søren Kierkegaard had this incredible idea:
Life can only be understood backwards, but it must be lived forwards.
In other words, while you are in the middle of a pivot, you don't necessarily see it in the context of the bigger picture — the movie of your life. You only see it in the freeze frame, slow-motion that feels like it will never end.
But after you've gained some distance and perspective and look back at a season, or seasons, of your life, you actually see the dots connecting and realize the crooked lines of life were leading you in a straight path.
Money vs. Meaning
Early in life money may be the motivation for your pivots. You want to be successful and provide for yourself and your family. After a while you discover that meaning matters more than money.
Research shows that after you reach a certain threshold ($75,000 per year at the time of the Princeton study), money ceases to make that much difference.
However meaning always matters.
Solomon, regarded as the wisest man of his time, noted that God set eternity in the hearts of man. In other words, deep within us all is a longing to live a life that matters:  a life of significance. A life that expresses that eternal longing.
The Purpose-Driven Pivot
It creates what I've come to call the purpose-driven pivot. Pivots that are inspired by your quest to discover and fulfill higher purpose in life. Pivots that align you with the deeper longings of your heart.
A purpose-driven pivot may be the start of something new: a job, a new company, or a new cause-related campaign on a topic near and dear to your heart. But it could also be aligning yourself with others already serving the cause you care about and you join as a volunteer.
Even if you are pivoting out of a bad situation, if you've set your intention to live a life of higher purpose, it may be your next step towards that your higher purpose.
5 Questions To Align With Your Higher Purpose.
As you ponder your pivot, I want to encourage you to process it in light of your life's higher purpose. And to help you with that, I've developed a resource, The 5 Questions You Must Answer To Align Yourself With Your Higher Purpose. While the guide is free, your answers are priceless.
Download it. Carve out time for yourself to answer the questions. Discuss them with a trusted friend.
People tell me that answering these questions helped them clarify the purpose behind their pivot as well as direction and energy for it. Let me know how they help you.
---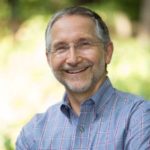 This is a guest post by Kevin Monroe, a writer, speaker, and coach whose passion is connecting high achievers like you to your higher purpose in life. I am in the Regency Mastermind with Kevin and consider him one of the most insightful, thoughtful, and "present" people I've met. Kevin was also featured in my Pivot Profiles magazine, and has a terrific blog at kevindmonroe.com. I highly recommend the resource he is offering above.
---
Looking to Make A Career Pivot? Check Out This Free Video Series:
If you're looking to make a pivot into the professional services industry as a consultant and coach like Kevin, or as a speaker, or freelancer, you owe it to yourself and your future business to check out this free 3-video training series. Here's what's inside:
The 2 Core Elements of Client Attraction
The 3 Fatal Flaws You Must Address Before Making A Pivot
The 7 Steps To Building A Profitable Personal Brand Business
These videos are available for a limited time. Check 'em out here.