O
ver the years I've received a lot of private messages about hard stuff going on people's relationships. I'm not sure why, maybe it's because I've
written a few times
about my own journey.
Either way, many of my friends and acquaintances have gone through divorces or significant breakups, and the following is what I say in some form or another to people who ask. While I'm no expert, I hope this helps.
---
I
got divorced in 2018 –– I was married for nearly thirteen years (yes, you read that right). 2018 sounds like a long time ago, feels like a long time ago, and yet it doesn't.
My ex and I haven't seen each other in years and while we occasionally text (Did you survive COVID? Are your parents healthy? Are the dogs alive?) communicating can still stir up the emotional waters. She texted me happy birthday last week and just a few days later, I had a dream we were hanging out and everything was well. Couple that with the feels of being single on my birthday, and you can see how the waters can get stirred.
I saw a movie recently that said all our dreams are glimpses of ourselves in alternate universes. Maybe our marriage made it in the alternate universe where Tobey Maguire is Spider-Man, who knows. I digress.
I used to think these dreams were from God telling me to get back together with her. Now, I'm a bit better equipped to make sense of some of these feelings.
Do You Actually Have Any New, Real Data?
A big part of my journey over the last few years has been in energy and spiritual work, to think less with my mind and feel more with my spirit. Energy over logic, if you will.
But logic still plays a role and honestly, I have zero new data on whether getting back together with her would be a good idea. All I'm running on is emotions and nostalgia. Moreover, she's seeing someone.
I do know that I loved this person and she loved me. We were really good friends, which might be why we can still be amicable. But looking back we weren't great as a couple, at least in my opinion. I felt like a friend, brother, roommate, or mentor more than I ever felt like her lover or husband. She may say otherwise, but she was the one who initially wanted a divorce so I think she would agree.
We got married when I was 27 and she was 19. If I met a 27 year old right now and he told me his wife was 19, I would honestly think they'd have a higher chance of ending up divorced than staying together.
I have nothing bad to say about her but it's also very possible to love someone who isn't a great fit for you. On top of that, we were insanely young. We thought divorce was for other people. We shared the same faith, I loved her family, and we were the people with two cute dogs. But knowing what I know now, we didn't work on our relationship very much.
The Phantom Pain
I would never say we were "supposed" to part ways. I've replayed the incidents of our divorce infinite times. I think about how life would be today if we stayed together but that is a fantasy because I always tend to idealize things. (Perhaps you do the same.)
In my dreams we are usually laughing and having a great time. We are both the epitome of emotional maturity, have worked through all our trauma, and have two perfect children in our multi-million dollar house. She's always wearing some flowy summer dress frolicking through what must be fields of grace and love.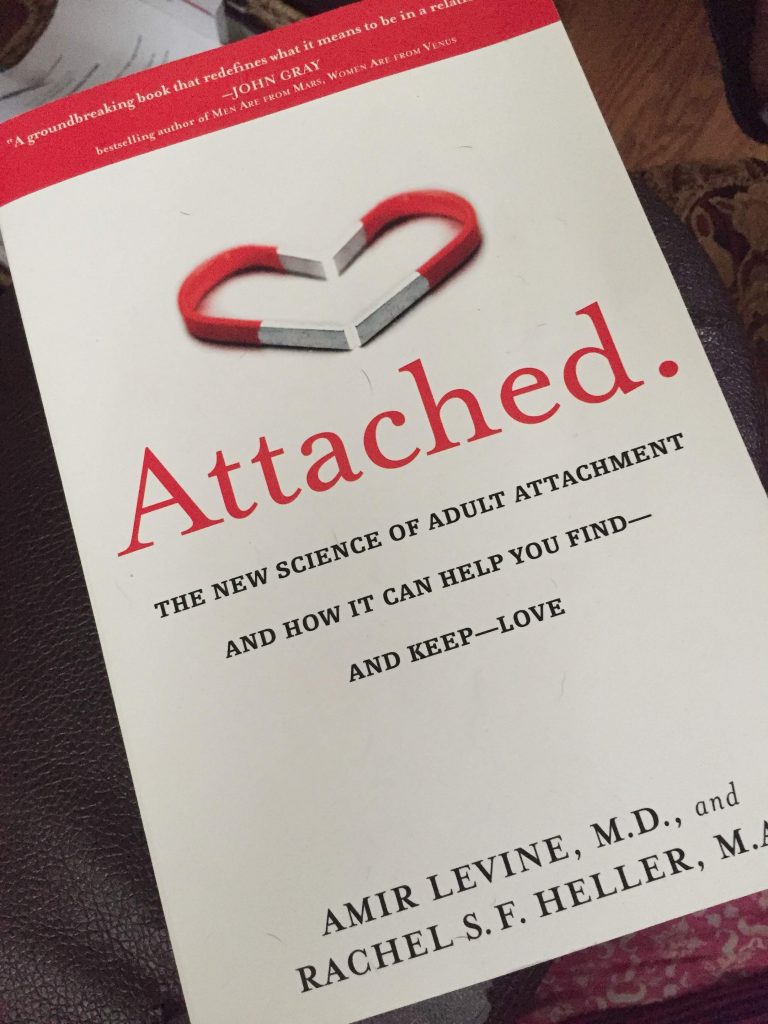 The reality is that if we stayed together, she and I would be working through some really hard sh*t: things we said and did to each other, our own demands for payback for the hell we inflicted on each other, trying to rebuild trust, trying to start romance (remember, I always felt more like her brother than anything else), and working through the drama with our respective families. This version of us never shows up in my dreams.
Splitting amicably or even staying friendly doesn't mean trauma goes away. Pain that is not faced does not go away, it just gets pushed down.
Last year someone told me to read a book called Attached and I highly recommend it. There's a section about the "phantom ex" –– the concept is based on "phantom pain", a phenomenon where a person who loses a limb still feels pain in that limb even though it's no longer there. I can attest this is a real thing.
Learn Some New Dance Moves or the Dance Will End
The "Michael Kim" my ex knows is pretty different from who I am today. Yes, I still splash too much water on the sink (she hated that) but I've been in business for myself for years now. She hasn't been a part of all the things I've done since then, or all the growth journeys I've been on. Our drama started only six months after I went full-time into business for myself.
I've become known and respected in my work life. I wrote a bestselling book. I've hosted conferences all over the country, went on some expansive spiritual retreats, found out I like a good party, and don't mind dressing up in crazy costumes.
I've forged healthy friendships with men and women alike. (Honestly, friendships with women would have been impossible with her in my life.) I am like a new person. Or, maybe I just became myself.
Good relationships are supposed to make your life larger instead of smaller. I'd like to think we've both grown since then but as I said earlier, I have no new "data" about her. If I could go back in time as myself today I think things could go differently. That doesn't mean they would.
Also, it's impossible to take who I am today into the past because who I am today is a result of the hard times I went through. So, all this thinking is pointless. Acceptance is about understanding what happened and truly realizing that what happened cannot be changed.
An ex is an ex for a reason. If your relationship ended, that means clear actions were taken to get you to that point. If it's dead, bury it. (Don't sleep with it, either.)
Sometimes divorce isn't really about the other person. Sometimes, divorce is less a rejection of the spouse and more a rejection of the person or role one plays in the marriage.
Maybe my ex felt suffocated and trapped in our relationship, especially being married so young. Maybe I no longer wanted to be a brother to a woman who I was married to and wanted an actual lover instead. And sometimes this shows up through things we typically point to as reasons for a divorce. But the roots tend to run deeper than what's seen on the outside.
One of our therapists said something like this to us: "For years, you two have had the same few dance moves in your marriage. Now you both need to learn some new dance moves… or this dance will be over."
Sometimes couples don't make it, no matter how hard one person tries. It takes two people to dance.
---
I
have not forgotten the pain of divorce, yet that pain is my strength. I've built a life that is second to none. I've broken a lot of unhealthy emotional patterns.
I've been on a lot of dates but haven't been in any significant relationships since –– the longest I've lasted is eight weeks. (I've had leftovers in my freezer longer than that.) Some say I'm picky, but honestly I just think I'm healthier.
I've put myself out there and bared my soul on a few occasions to women who I was genuinely interested in. It took courage, and the sadness and disappointment I've felt when it hasn't worked out shows me that I'm still able to feel. Hunger is the greatest ontological evidence.
My friends often ask, "What are you looking for?" and my first requirement is, "Does she work on herself, too?" People who do hard work on themselves recognize it in others and can easily see the pain in people who haven't done the work, from miles away. Game recognizes game. I have preferences beyond this, but this is a first requirement and non-negotiable.
Perhaps the most important thing I've realized is that I should be who I am, and who I am is worthy of love. No matter what has happened in your own journey I hope that you come to this realization as well.
It might take time. I threw myself into the deep end when it came to working on myself — counseling, psychedelics, books, prayer, hypnosis, and almost anything else you can think of. But some things still just take freaking time.
At times I feel I will never find anyone. People tell me that I will, but I can't control that.
All I can control is how I ride the waves of emotions, whether I choose to face them in healthy or unhealthy ways, and whether I am becoming someone I am genuinely proud of. There's a lot of life left to be lived.
Here are a few books that were instrumental in my journey. I read all of these during and in the immediate aftermath of my divorce:
I hope this helps,
Mike