What do you do if you market a product or service that people HAVE to buy, rather than WANT to buy?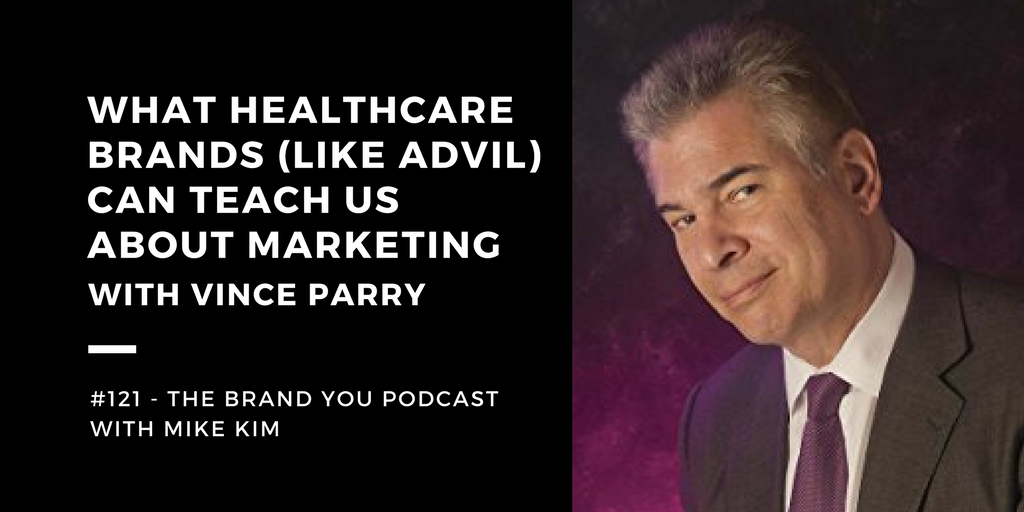 In this episode I interview Vince Parry of the Parry Branding Group. Vince is one of most recognized experts in the field of healthcare branding and has worked on many of the most iconic health and wellness brands over the last 30 years, including Lipitor, Colgate Total, Botox, Prozac, Dove, Advil and Vioxx.
The insights Vince shares will expand your understanding of marketing and branding because in healthcare, most people are purchasing products to recover from loss rather than step into some greater aspirational gain.
Tune in and you'll learn:
How your customer's identity can change because of unforeseen circumstances (such as illness)
How that psychology affects people's purchasing decisions and brand loyalty
How the healthcare industry brands super-villains: sickness, symptoms, disease
How the healthcare industry (controversially) names diseases to take the power back from disease
The branding secrets behind Advil that gave it a competitive edge over Tylenol and Aspirin
This is one of the most fascinating interviews I've participated in and if you listen with open ears, you'll learn a lot about tapping into the problems customers want to solve.
Mentioned On This Episode:
Join the Brand You Community on Facebook:
Have you checked out this invite-only group? Click here to request access to the Brand You Community
Liked this episode?
Leave a review on iTunes and I'd love to give you a shout out on the show! Make sure to leave your website so I can link back to it.
I'd love to connect on social: