In creating websites, brands are under constant pressure to increase conversions — meaning they want more people to either sign up for an email list, download something from the site in exchange for an email address, or buy something.
Your site must meet a user's basic trust needs before you demand they enter information or engage with you.
In today's episode, I talk about The Hierarchy of Trust. Does your brand pass the test?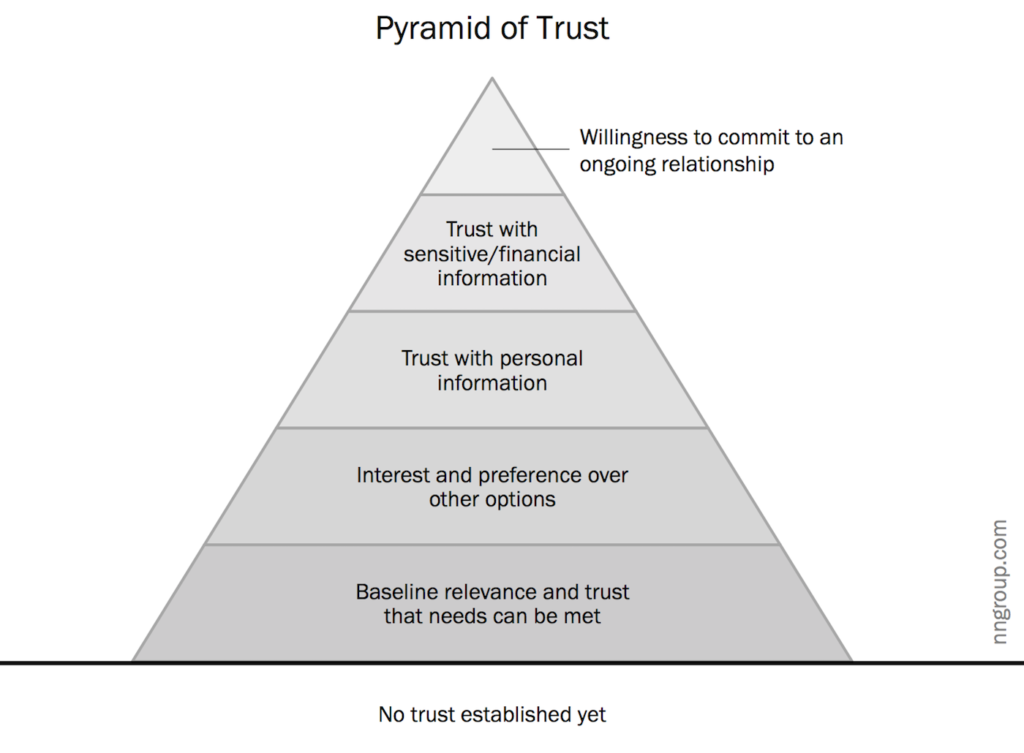 Join the Brand You Community on Facebook:
Have you checked out this invite-only group? Click here to request access to the Brand You Community
Liked this episode? Leave a review on iTunes and I'd love to give you a shoutout on the show! Make sure to leave your website so I can link back to it.
I'd love to connect on social: