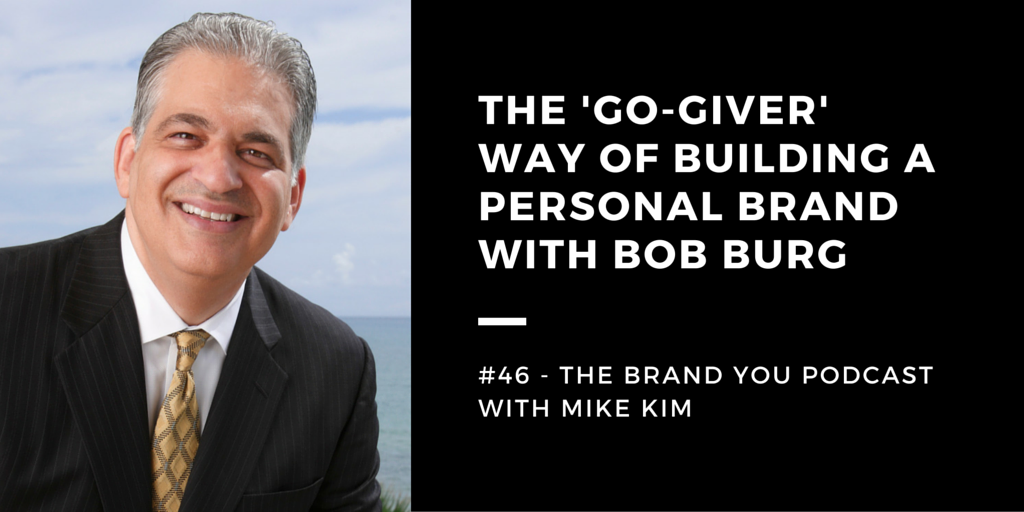 Can a subtle shift in focus really make that big of a difference in your business and in your income?
Our guest says, "Absolutely, yes!"
Bob Burg is a sought-after speaker at company leadership and sales conferences. He regularly addresses audiences ranging in size from 50 to 16,000. He has shared the platform with notables including today's top thought leaders, broadcast personalities, Olympic athletes and political leaders including a former United States President.
He is coauthor of the international bestseller, The Go-Giver and Go-Givers Sell More and author of Endless Referrals and numerous other books (more than a million copies sold in total). The Go-Giver has been translated into 21 languages.
A Quick Preview of the Podcast:
Bob's outlook on mentorship, and how to attract valuable mentors
How failure has helped shaped Bob's life
The unique approach to how Bob writes books, and why you should never skip another introduction
Bob's Recommended Resources:
How To Reach Bob:
Would you mind leaving an honest review for the Brand You Podcast on iTunes? Ratings and reviews are extremely helpful and greatly appreciated! They do matter in the rankings of the show, and I read each and every one of them.
If you enjoyed this episode, please share it using the social media buttons you see at the bottom of the post.
Connect with Mike:
Instagram – https://www.instagram.com/mikekimtv/
LinkedIn – https://www.linkedin.com/in/mikekimtv
Facebook – https://www.facebook.com/mikekimtv/
Twitter – https://twitter.com/mikekimtv
YouTube – https://www.youtube.com/c/MikeKim
---
Would you review this show? I would consider it a great honor if you would leave a written review on iTunes. It's one of the best way for word to get out about this podcast. I read every single comment … leave any review you want, as long as it's honest. Thank you!