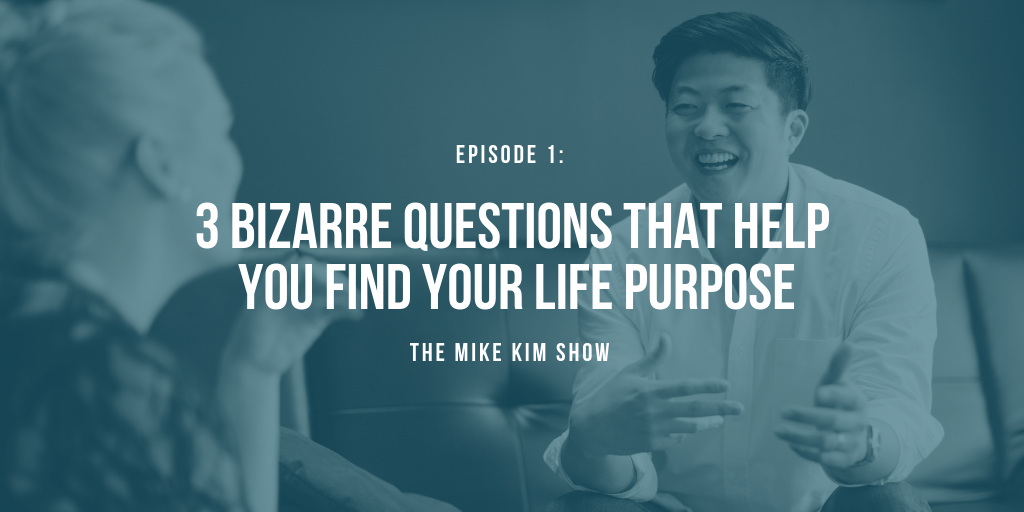 What makes you leave a box in search of a new nirvana? That's what we're going to talk about on this episode.
As we kick off the first few episodes, we're going to look at the most important relationship you have: the relationship you have with yourself.
Ultimately you're the only person that can take responsibility for your own life, but if you've ever asked, "What am I going to do with my life?" you are not alone!
Life is not linear. Unfortunately, most of us are underprepared for that simple fact because most of our developmental years are straightforward…
But real life is anything but straightforward.
In this episode I share:
3 bizarre (but effective!) questions to help you find your life purpose
What pisses me off about corporate America and formalized education
Why seeing people who live like zombies and spend their days at jobs they don't enjoy breaks my heart
The "only" two career paths I was allowed to consider when growing up (typical Asian kid)
Why real life is all about "off-roading" rather than highway driving
A deeper look at what the word "fulfillment" really means
If you'd like to connect elsewhere online, the easiest place to reach me is via Instagram: instagram.com/mikekimtv
Drop me a DM because I read and respond to every single one! Instagram is a convenient place to connect since you're probably listening to the show off your phone anyway. 🙂
FREE GIFT: Marketing Mastery Insider #1
As a thank you for tuning into the show, I'm offering you a free copy of the first issue of my paid newsletter Marketing Mastery Insider (retail $97 a month).
To get your free copy: mikekim.com/list
EPISODE CREDITS:
If you like this podcast and are thinking of creating your own, consider talking to my producer, Danny Ozment. Here's an article he wrote about the benefits of podcasting:
A Few More Podcasting Benefits
Check it out and then schedule a FREE strategy call with him at the bottom of that page.