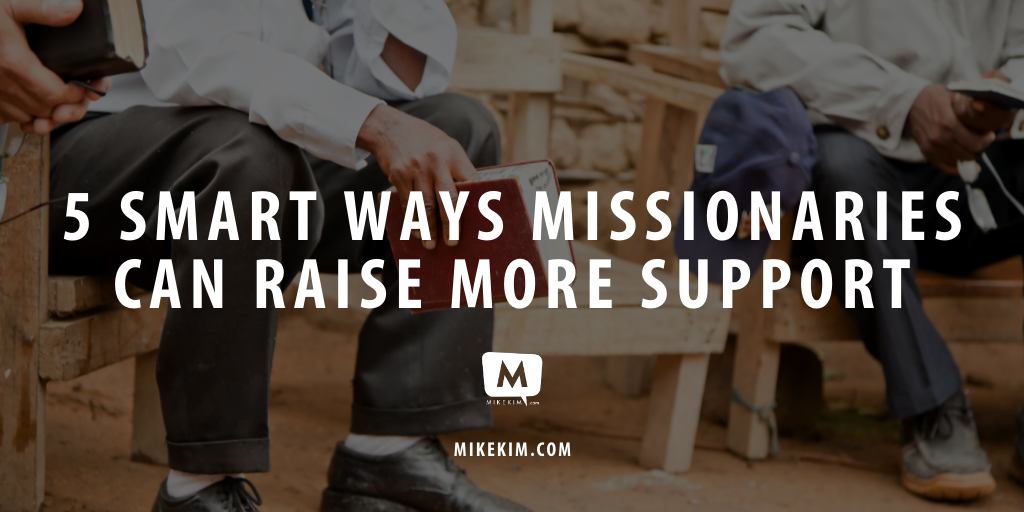 One of the greatest challenges missionaries face isn't the mission field itself –– it's raising financial support.
Many missionaries are under-equipped by their churches or sending agencies to deal with the challenges of raising support in today's online world.
Raising Support In Today's Online World Requires A Shift Away From Old Habits.
In the past, face-to-face meetings, paper newsletters, phone calls, and speaking at churches helped most people raise the money they needed. Not anymore.
The rapid changes in technology and the pandemic lockdowns require we learn to grow our donor base and raise support –– without being face-to-face.
Here are five ways to apply this:
1. Build an online home base (NOT social media).
Unless you're doing work that can't be publicized, you should keep a personal blog or website that serves as a "one-stop shop" for anyone who wants to find out more about you and your ministry.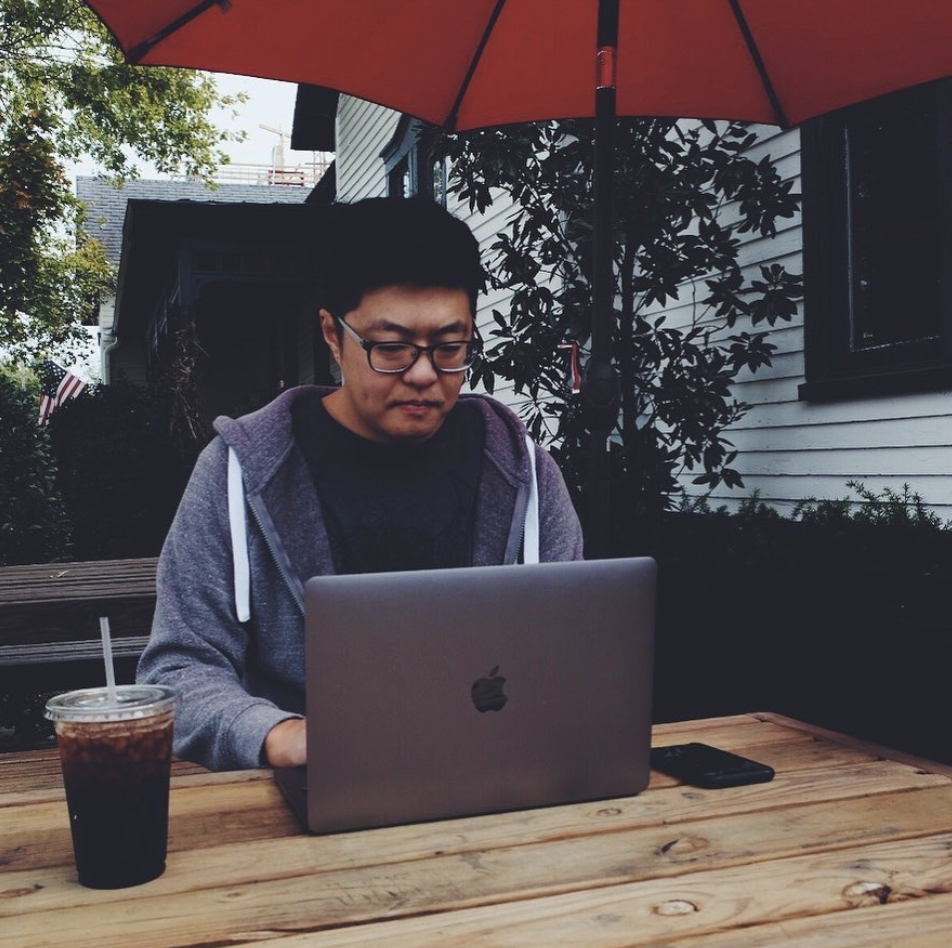 Sure, you can use social media but that is not a reliable home base because, well, Facebook and team can change the rules on you at any time.
An up-to-date website allows people to have direct interaction with you, 24/7. Someone can get to know, like, and trust you by reading your blog … while you're sleeping. It's an around-the-clock fundraising appeal. This is the most foundational component of fundraising in an online world.
The advances in technology make it very simple to create a website or blog. You can use sites like medium.com, or check out my friend Robby Fowler's tutorials on how to build your own ministry website.
2. Make it easy to give, with recurring payments if possible.
It is vital that you create an easy way for people to donate online.
There are many times I've wanted to support missionaries but didn't –– simply because I did not know how. They had no website or their sending organization had an overly complex process for donors to give. (One organization only accepted via physical check. The last time I owned a physical checkbook was in 2005.)
How much support are you leaving on the table because you didn't make it easy for people to give? Create an easy option for people to give online.
3. Increment your donation amounts.
One of the strategies I teach in my missions fundraising program, Fully Funded Academy, is in breaking down the donation amounts. Here's an example from a missionary who needed to raise $30,000 for an upcoming project:
This is an individual breakdown of what we would need to reach our financial goal. Would you take one of these slots?
8 people at $1000
12 people at $500
15 people at $250
20 people at $100
If you prefer to give towards specific needs, access our faith list at [YOUR DONATE PAGE].
You might wonder how to break this down for monthly amounts. In the example above, let's say you need $3,000 USD per month of support. Just take the example I've given you above and delete the last zero: 8 people at $100 per month, 12 people at $50 per month, and so forth.
Yes, this takes a bit of extra work (and math) but if you're going to ask people for support then it is your responsibility to help them understand what you need. Telling folks that you need $3,000 a month doesn't help very much. That number is too high and generic for a donor to take action. Break the amounts down so they know exactly how they can contribute.
You may worry that incrementing amounts will prevent a donor from giving you a large gift. If a person is willing to give that much, he or she is not going to let incremented amounts get in the way.
4. Give people the gift of going second.
Make sure to showcase pictures (or updates) of other folks who are supporting you. Share testimonials or endorsements from others who have given to your cause. This is a simple application of social proof.
Another great tactic: be the first giver.
One of my early clients was a missionary raising money for a relief fund. His ministry was the one receiving the donations but he decided to donate a month of his own salary to the fund. In his support letter, we wrote:
"I have already personally donated to this cause. Would you join me?"
Think about that. He told everyone that he gave … to his own fund … first. What was he really doing? Giving people the gift of going second. This created an immediate personal connection with his donors –– and it worked.
5. Enlist a fundraising team.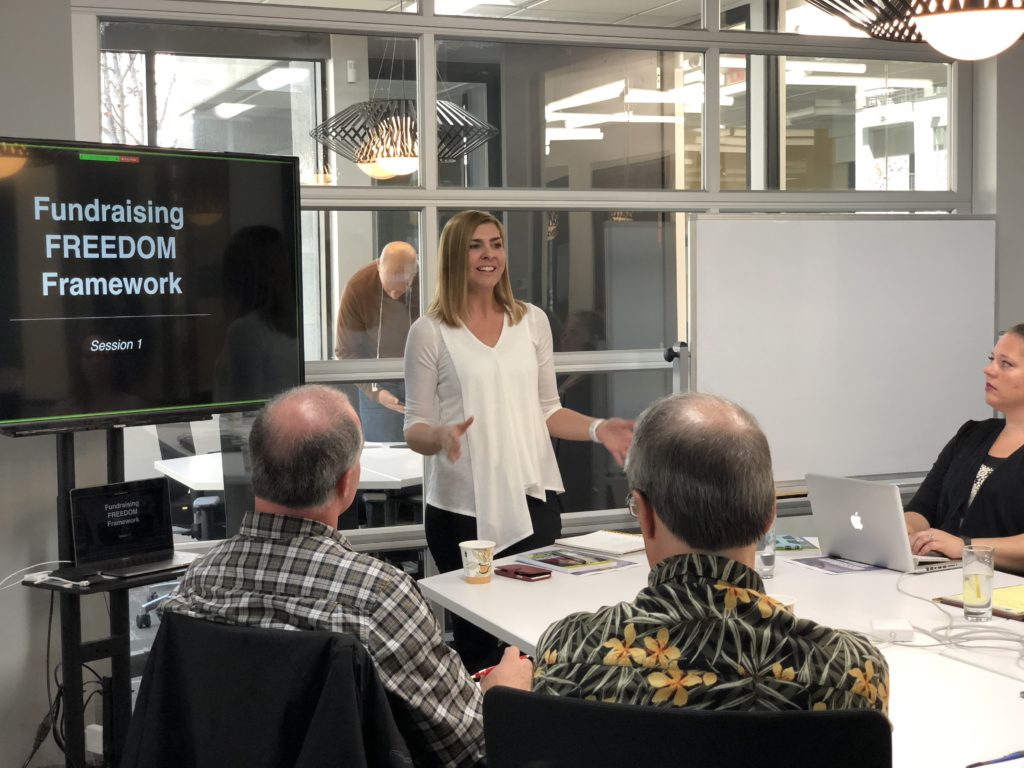 Since 2017, my friend (and fundraising consultant) Mary Valloni and I have coached hundreds of missionaries and ministry leaders through our Fully Funded Academy program and workshops –– and we've seen missionary after missionary make substantial progress and yes, get fully funded.
The one thing they all had in common? They all enlisted a volunteer fundraising team. Just take a look at what missionary Pete Witt had to say just a few weeks after going through our program:
The reason Mary and I are such big proponents of this strategy is simple: relationships are rocketships.
You are not meant to raise the money you need all by yourself. You need advocates, partners, and collaborators –– especially if you are serving in a different country. You need "boots on the ground" for your support raising, and a team can help you do this.
We've never met a missionary who felt good about contacting people only when they needed money. It's not intentional –– you're just busy. But it's time to rethink how we approach raising support.
We'd Like To Help You Raise More Support (For Free):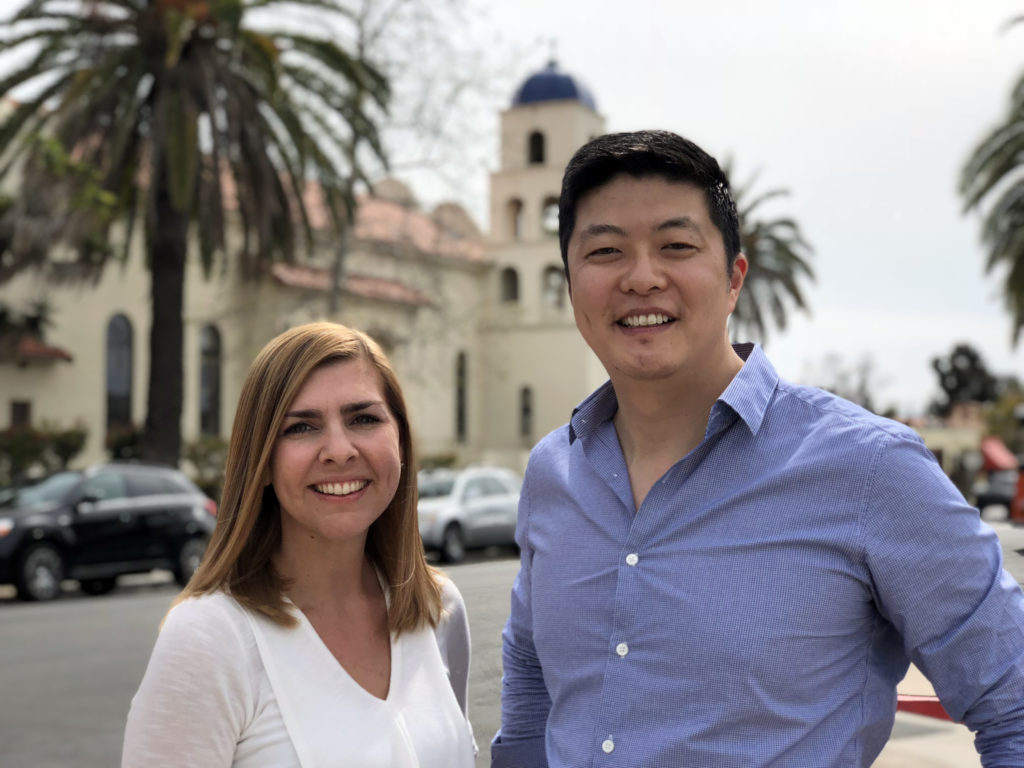 Over the years, Mary has helped major non-profits like The American Cancer Society, The ALS Association, and The Special Olympics raise millions of dollars. She has also worked with major ministries including Chi Alpha and the Museum of the Bible. She is the real deal and absolutely loves missionaries and campus ministries.
Mary and I have taken over 18 years of working with thousands of missionaries, ministries, and non-profits and distilled it down into the few key strategies that will make all the difference for you.
DOWNLOAD NOW: 7-Step Support-Raising Roadmap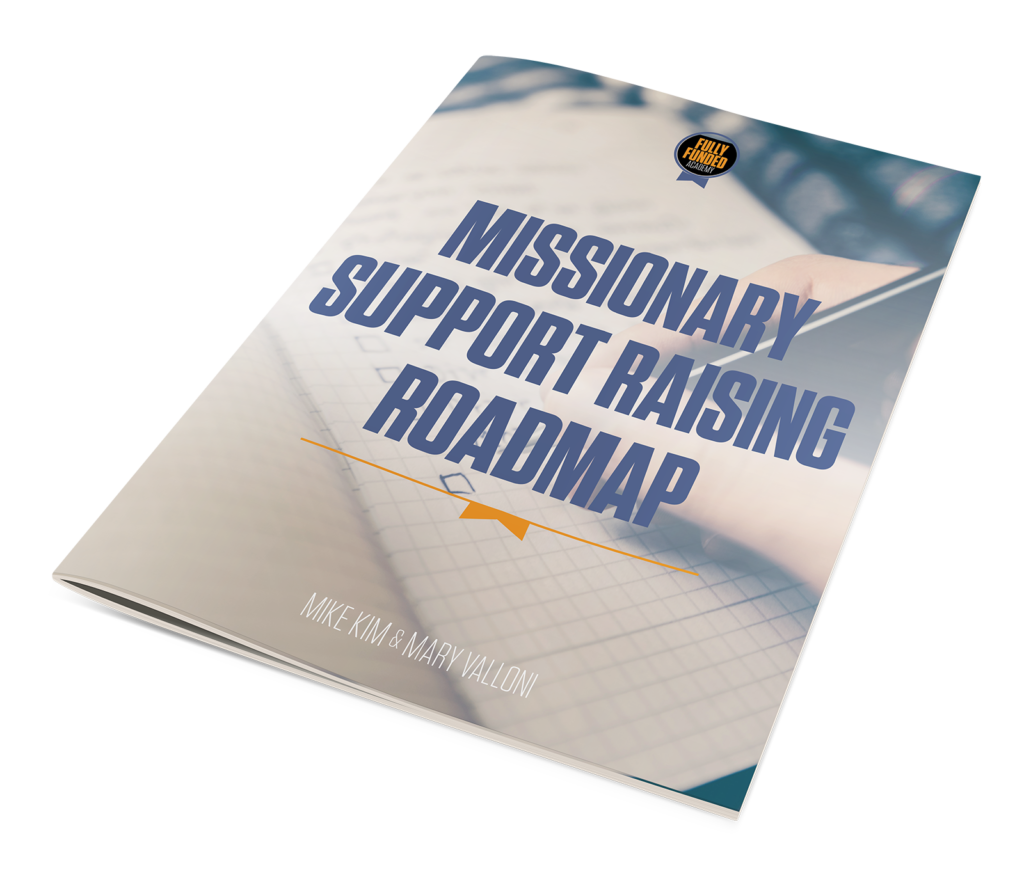 Just imagine having more breathing room, less stress, and a lot more time to do the work that matters. The best place to start is with this FREE "roadmap" to the 7-step process we've used to help hundreds of missionaries get fully funded:
How to focus your ministry vision
How to run your enlist your team
How to organize your "ask"
And much more…