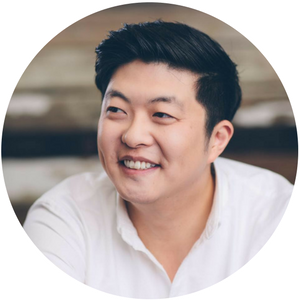 My consulting services are centered on my areas of expertise in content marketing, business development, new media, and past experience as chief marketing officer (CMO) of a successful multi-million dollar company.
Rest assured you will not be getting armchair theory, or the regurgitated advice of someone trying to pass himself off as an expert. Marketing and consulting is my full-time profession. Your success is my absolute priority. Serious inquiries only, please.
---
Book a "Borrow My Brain" Session.
Arrange a 60-minute, 1-on-1 strategy session. Prior to our call, I will spend one hour reviewing including your site, and other relevant materials to best advise you. Note: this is a paid call. Find out more by visiting the Borrow My Brain session page.
---
Brand Strategy & Web.
Need overall brand strategy or a website redesign? This is the place to contact me for ongoing projects. Project durations vary between 30, 60, and 90 days. Fill out my consulting application.
---
A personal note.
I know firsthand how frustrating building a brand or business can be. Lack of clarity, or the unsettledness of not knowing your "niche" is all too real to me.
Maybe you wish the money would "just come in" so you could focus on the stuff you actually enjoy – like writing, or speaking, or networking. It's a vicious cycle because …
You hate "marketing" yourself.
But you know you've got to do it. Otherwise you'll literally be out of business. Or worse, you'll be out of business before you even start.
A profitable personal brand is your key to freedom and impact. You've paid your dues: an endless toil of long commutes, life-sucking meetings, cramped cubicles, cranky customers, and unbearable bosses. Sure, it's dressed up in a few benefit packages, retirement pensions, and a paycheck but it really equates to less time with family. Less time seeing the world. Less liberty. Less impact.
Questions that keep

you

awake at night …
You know too much now. You're too smart to settle, and you know you wield skills that can truly help others and make you money. But do you ever find yourself laying awake at night, burdened with one or more of these questions?
"How do I discover my niche?"
"How do I position myself in a new niche?"
"How do I build an audience … from scratch?"
"How do I promote myself without being pushy, "sales-y", or slimy?"
"How do I present my unique selling proposition … and get people to pay me for it?"
5 Good Reasons We Should Talk Today.
You need a specialist:  someone that genuinely understands, advises, and has reaped lucrative profits for high-level achievers in the personal brand space.
You need a new voice:  someone that can provide keen perspective and refreshing ideas. You're too close to the subject (because it's you!) … I'll help you define your USP in a way you never imagined.
You need a trusted partner:  someone who has a vested interest in your success, wins only when you win, and has helped others do the same.
You need a time saver:  someone that can free you up and competently work behind-the-scenes so you can do the things only you can do.
You need a wordsmith:  because your story and selling points need to be absolutely on target, maximize profits, and never leave money on the table.
Like you, I've wrestled with clarity …
For years, my career was in music. I traveled the world, wrote songs, and even got a few tunes on a #1 best-selling record on iTunes. I landed a well-paying gig as music director of a growing and influential church. In an age of pirated music and bankrupt record stores … I got paid to make music.
But the story behind the story was that while everything looked good on the outside, on the inside I was dying. The more successful I got at it, the less I wanted to do it. I wanted to write … words. I wanted to help people discover their gifts. I didn't want the "spotlight."
It's funny — when you get the chance to meet someone at the top of the mountain, you're supposed to be inspired to climb that mountain. On Father's Day 2009 I met one such person, a guy named Ross. We talked one-on-one in his office which was literally in the mountains … it had a full-blown panorama of the Rockies. He had a library of best-selling albums, drew thousands to his events, and carried terrific influence. My conversation with Ross transformed my life, but not for the reason you would think.
That was the day — Father's Day 2009 — that I realized I didn't want to do this anymore.
Until that point, life was very linear. But that's exactly what made attaining clarity so difficult. Life is anything but linear! Most formal education steers people toward answers rather than questions. I know — I earned a Bachelor's and Master's — and though the educational system touts free choice and self-discovery, it's done in a linear fashion.
It's the same thing when we "grow up and go to work." I've seen it firsthand — at Chase Mellon where I worked in financial shareholder services, as music director of a growing New England church, and even in my most recent position as chief marketing officer pulling a great income at a multi-million dollar private company. There's still an org chart, a chain of command, or an infrastructure that carries the residue of the same old linear system we all went through in school.
Your unique selling proposition …
You and I both know that life isn't a linear path on a well-paved road. Real life is more like off-roading. Sure, it's still driving, but off-roading is different — totally different that what they tell you in school. It's white knuckle. It's fly-by-the-seat-of-your-pants. It's about instinct. Reaction. Survival. Discovery.
That's why – if you've made it this far to even be reading these words – you've probably developed a few skills you've never considered. Real-world skills. Instinctual skills. Off-roading skills. Guess what?
These are the very skills you can parlay into a powerful, persuasive, and even profitable brand. And I'm the person that can help you do it. I've taken the same flair and artistry I needed to make it in finance, music, and ministry straight into marketing and consulting.
I've used words to convince a multi-million dollar company to create a marketing position … just for me. (Hire me, and I'll even show you my one-page-proposal)
I've used words to help solo entrepreneurs – authors, speakers, photographers, real estate agents, and more – launch lucrative personal brands that have allowed them to leave their day jobs forever. (Check my testimonials page; they can't say enough about our work together)
I've used words to help philanthropists raise hundreds of thousands of dollars to feed starving children in the slums of Rio, rescue trafficking victims in Thailand, and bringing clean water to villages along the Amazon.
My mission is to help forward-thinking individuals like you craft a powerful, compelling narrative that you can parlay into a lucrative personal brand. The lack of traction, results, and revenue can be maddening. Don't waste any more of your time or talent on marketing your product, service, or platform … call me instead. Don't dole out any more money — hundreds, thousands, or even tens of thousands — on ad packages or online programs that always seem to overpromise but underdeliver. Call me instead.
You are not alone.
George Orwell said it best, "He who controls the past controls the future."
Today is the day to take control of the past … so you can control your future. I became a consultant to help you and people like you – those that know they were made for something more than the four walls of a classroom, or even more oppressive – the four walls of a cubicle.
You've got a story to tell. I'm going to help you tell it. It's time to go off-roading. This time, I'll be sitting shotgun with you. You are not alone.
Click here to get started today.
P.S. – I strictly limit the amount of clients I work with. When you hire me, you get my 100% undivided attention … an advantage you get from no other source. Click the button below to fill out a short consulting application. If accepted, you will be contacted to setup a short call to discuss your needs and terms. Thank you.