Hi there, my name is Mike Kim. If you're on this page, it's probably because you attended my session at Podcast Movement 2015, "How To Market Yourself Like No One Else Can."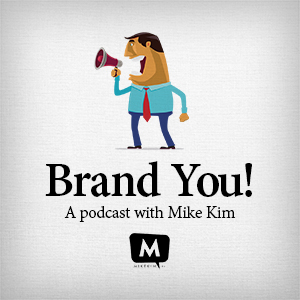 My blog and podcast is a melting pot of info to equip you with tools, tips, and tactics to take your marketing and personal brand business to an even better place.
There's no armchair theory here: I freely share what I've learned as a speaker, marketing consultant, copywriter, life coach, and chief marketing officer of a multi-million dollar company in the competitive New York City / New Jersey media market.
Top Blog Posts
You might enjoy reading some of my previous marketing blog posts:
Want the slides from my presentation?
You can grab them by clicking on the image. You'll get my 7 Steps To Building a Profitable Personal Brand, my "epic quest" copywriting story portals, and some funky pictures of me with bad hair. =)
If you'd like to connect further online, you can find me here: