If you're on this page, it's because we spent a good amount of time together on the "How To Overcome Donor Resistance & Plan Your Year-End Fundraising" webinar. My goal was to give you the very best content and advice possible within that time frame. There's so much more I could have shared, so …
If you'd like to build on the work we did together and have me personally guide you for the next 60 days, join me on the inside of this year's edition of the The Fully-Funded Missions Course.
Here's What You Get:
An Immersive Environment

– This is a coaching course, not a lecture or bunch of videos. I'll be with you, day-in and day-out, for 60 days.
How To Blend the Spiritual and Practical aspects of promotion, exposure, and fundraising
The Secret To Letting Abundance flow freely through your life, and resolve your internal conflicts about poverty, wealth, and charity — even when raising support.
Marketing Expertise that communicates your mission and showcases its unique role in changing the world.
Clarity and Confidence about why your mission is important, why abundance is something to be achieved, and your personal role as a missionary in changing the world.
Here's How Everything Works:
4 Full Weeks of On-Demand Training, with action-steps and assignments
Access to Me via a safe, secure online forum (NOT Facebook!)
Class starts Monday November 7th
Lifetime Access to All Recorded Calls, Videos, and Templates
BONUS: 2 Monthly Group Q&A Calls (worth $1000)
BONUS: Writing a Winning Support Letter Resource (worth $49)
Only 20 6 spots left
Retail Value: $297
The Cost Is Just $97 if you use the code "special"…
Click Here To Register Now »
---
See what others are saying.
These are a number of client testimonials: real missionaries that attained real results after working with me. To maximize your year-end fundraising, join the Fully-Funded Missions Course today.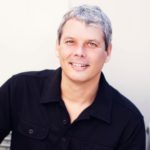 "Within the first 10 days we experienced results that directly added to our income. Communication was promised and Mike came through every time … over-delivered in every way possible."
Tom Hammond, River International (Sao Paolo, Brazil)
We needed re-branding, a new site, and a fresh perspective on launching new products. Mike is professional, creative, high energy, and delivers on what he promises. He was the kick-start we needed.
Leif Hetland, Global Mission Awareness (Atlanta, GA)
"With the travel I do, my social media and marketing was not getting the attention it needed. Mike has helped us develop timelines and strategies that are simple to understand … he is the best kept secret in our organisation!"
Roma Waterman, Sounds of the Nations
Melbourne, Australia
---
Enroll Today.
The next 30 days are pivotal to your missions fundraising — for better, or for worse. I can help — I've got the technical know-how, marketing background, and experience in the church to understand the balance between ministry and money.